Perhaps you're thinking about buying or replacing your Apple Pencil but don't know which option is better: the first generation or the second? Apple presented the Pencil 1 in 2015 and the second in 2018. Of course, a lot has changed since then, but both are still available.
To help you choose, I wrote a review-comparison of the Apple Pencil 1 VS 2. Looking ahead, I will say that the second-generation Pencil is a better option. Apple has been improving it for three years, not for nothing. Below I will tell you in more detail why it is better.
Apple Pencil 1 vs 2 comparison
To give you a full picture of the differences between Apple Pencil models, I've compared they key differences according to these parameters:
performance;
charging method;
design;
features;
availability of additional accessories;
compatibility;
price.
Then I'll summarize which generation is better.
Performance
The basic parameters of the Apple Pencil haven't changed. The first and second generations have the same delay, accuracy, and speed. In addition, they have the same pressure sensors and tilt sensitivity. In other words, both pencils will be the same in use. It is good news for those who use the stylus for note taking, digital art or photo processing.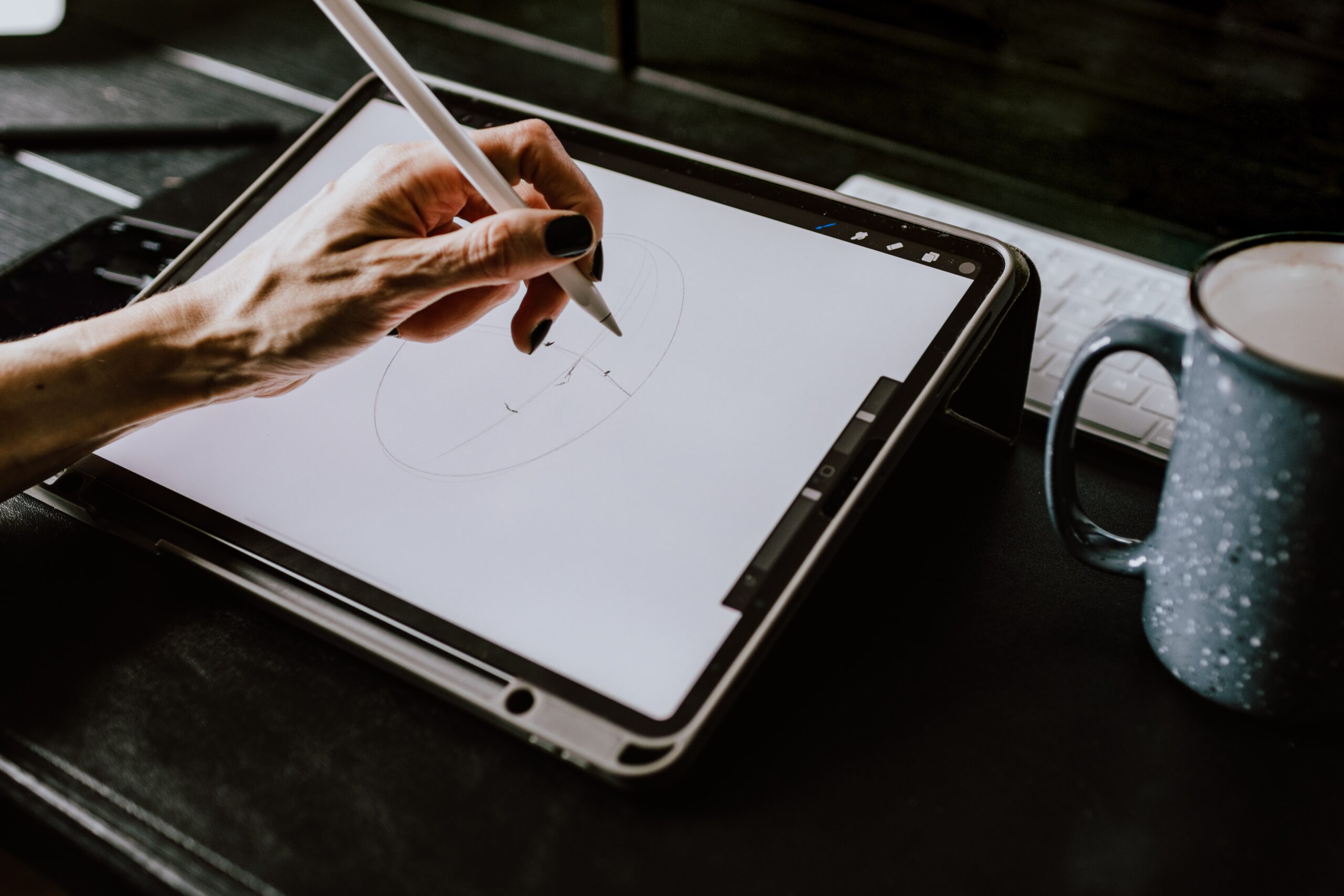 However, a better experience can be noticed with the Apple Pencil 2 if you're working on a compatible iPad Pro. That's because the newer versions of the iPad Pro have an improved display with a 120 Hz refresh rate (instead of 60 Hz like the previous iPads). Thanks to the higher refresh rate of the screen, any touches will be transferred faster, but it's a subtle feeling.
Charging method
The first-generation Apple Pencils charged physically through the lightning port of your iPad or a USB-C adapter. Charging from your tablet is inconvenient because the Pencil sticking out of the tablet will disturb you. You could even break it and the connector if you're not careful.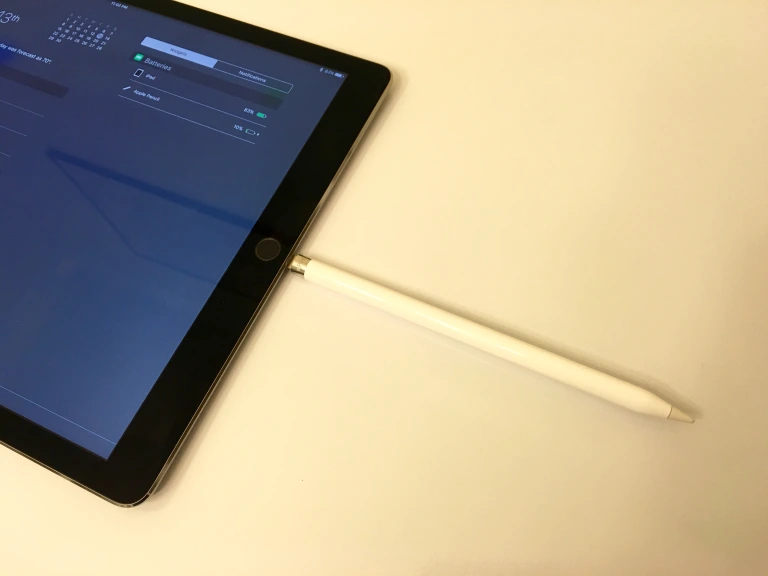 Charging through an adapter isn't very convenient either because you must always remember to charge the pen and the tablet.
Also, the magnetic cap that closes the lightning connector adds a bit of inconvenience. The cap is easy to lose because it is very small, and you have to take it off/on all the time. The charging adapter is also easy to lose.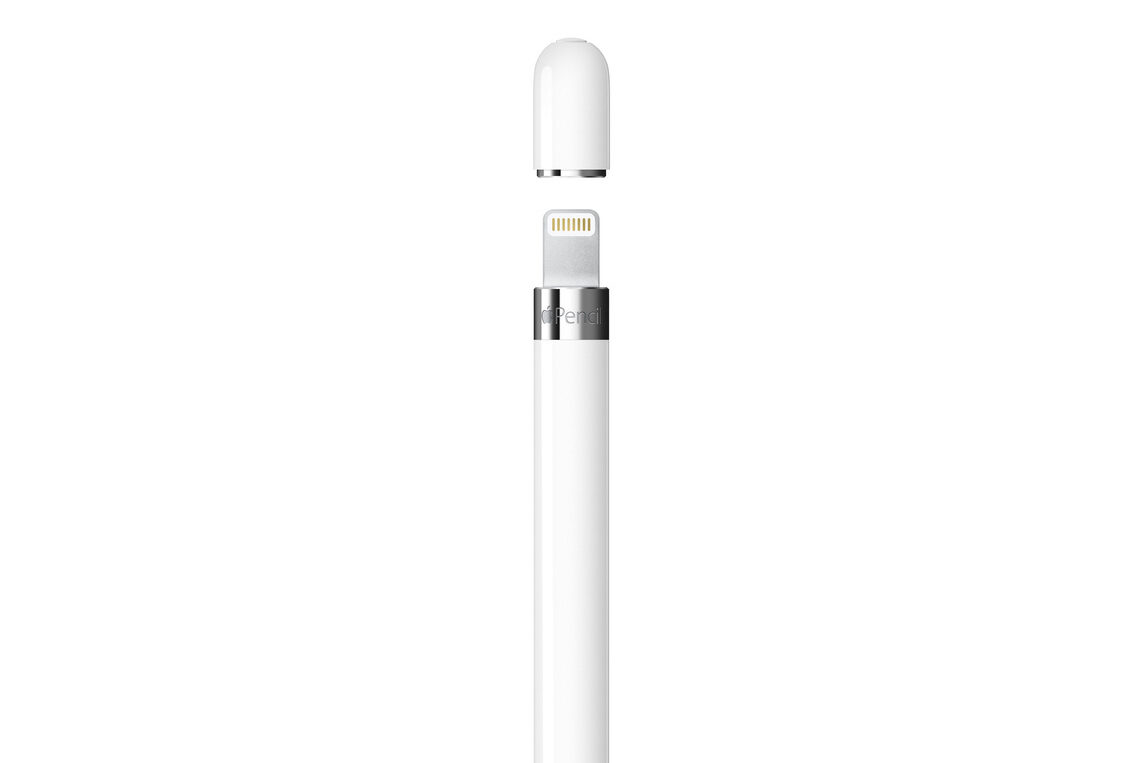 That's why it's really great that the Apple Pencil 2 has wireless charging. It attaches to the iPad with a magnet and automatically starts charging.
Wireless method is much better for several reasons:
you don't need caps and an adapter that can get lost;
you don't have to remind yourself to charge the pen because it's always attached to your tablet, which means it's always full and ready to go;
you will be able to charge your tablet and stylus simultaneously because the lightning port will be free.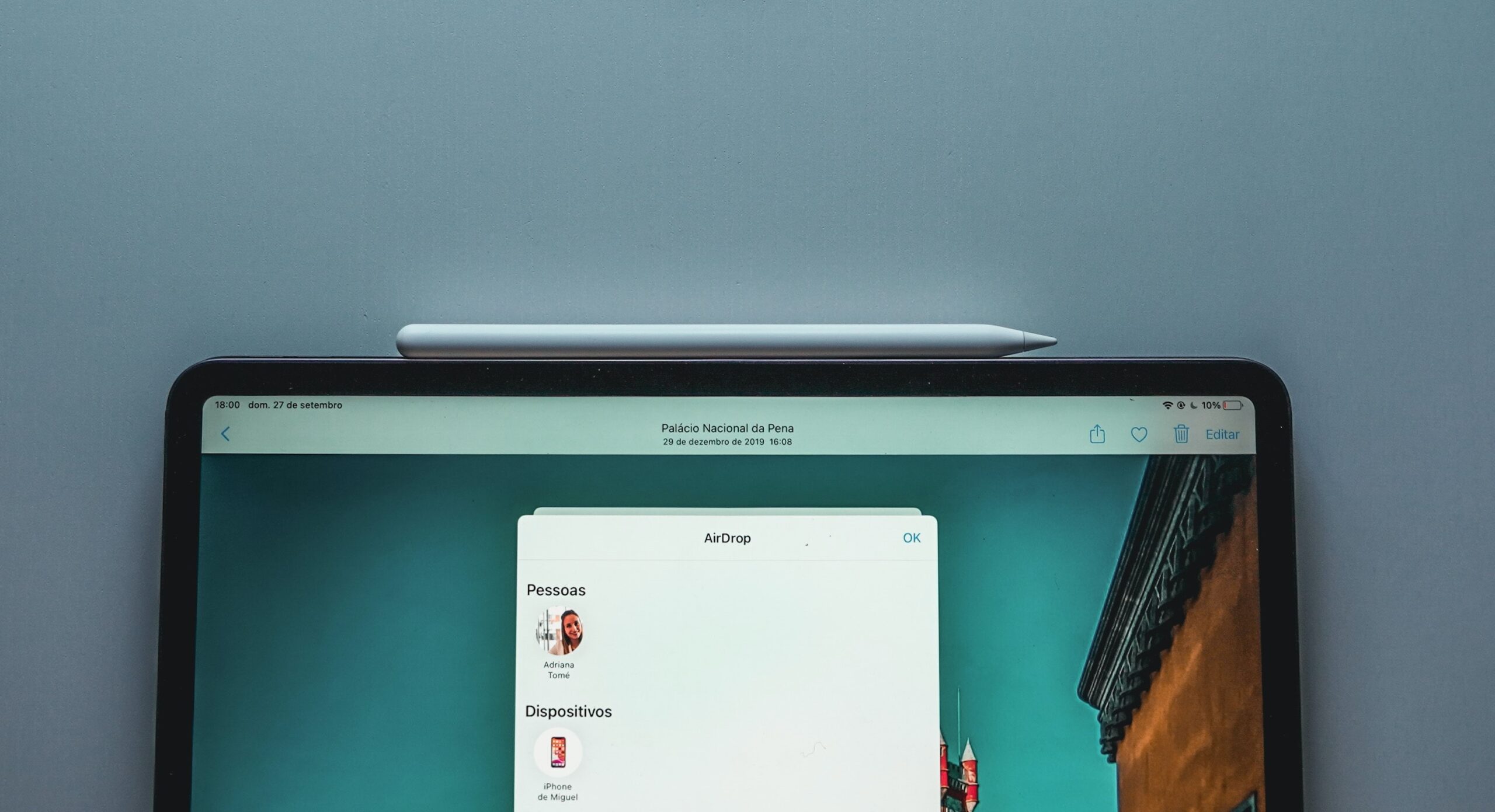 So I consider wireless charging to be one of the main advantages of the Pencil 2.
By the way, both the Apple Pencils have the same battery life – is about 12 hours.
Design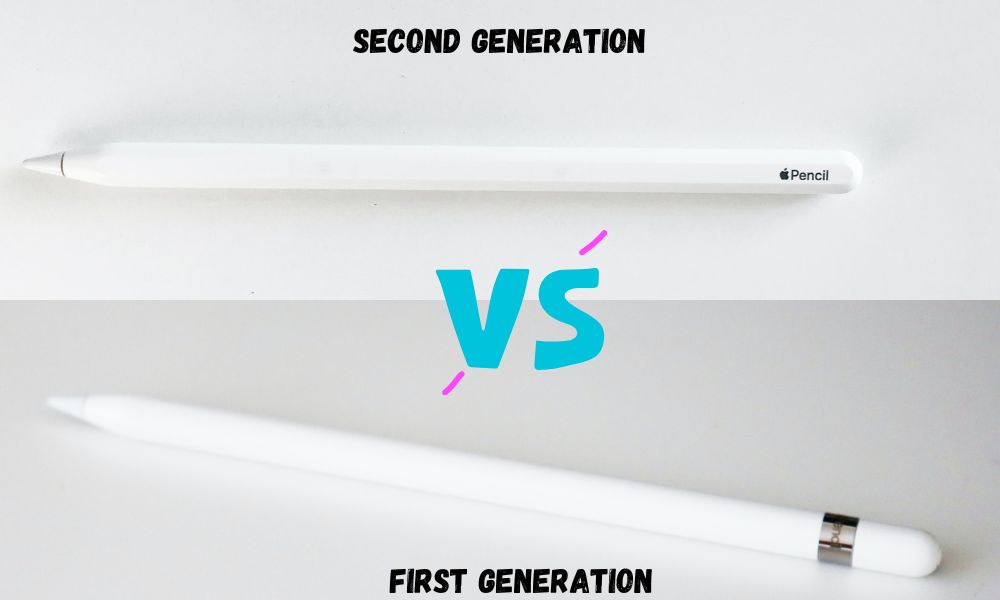 In the photo, you can see and compare the design of the Apple Pencil 1 vs 2. I definitely like the second version more, as it's neater and more modern. But it's not just about cuteness.
Although both pencils have the same diameter, there is one important difference. The original Apple Pencil has a round shape, which is not very convenient because it can cause rolling and falling off the table. Although you can buy a grip for this purpose, that will solve the problem. But Apple has come up with a better solution for its next model, that has one flat edge. That's why it doesn't roll around on the desk.
In addition, the second generation Apple Pencil is more comfortable to hold in your hand. So you won't need any covers anymore.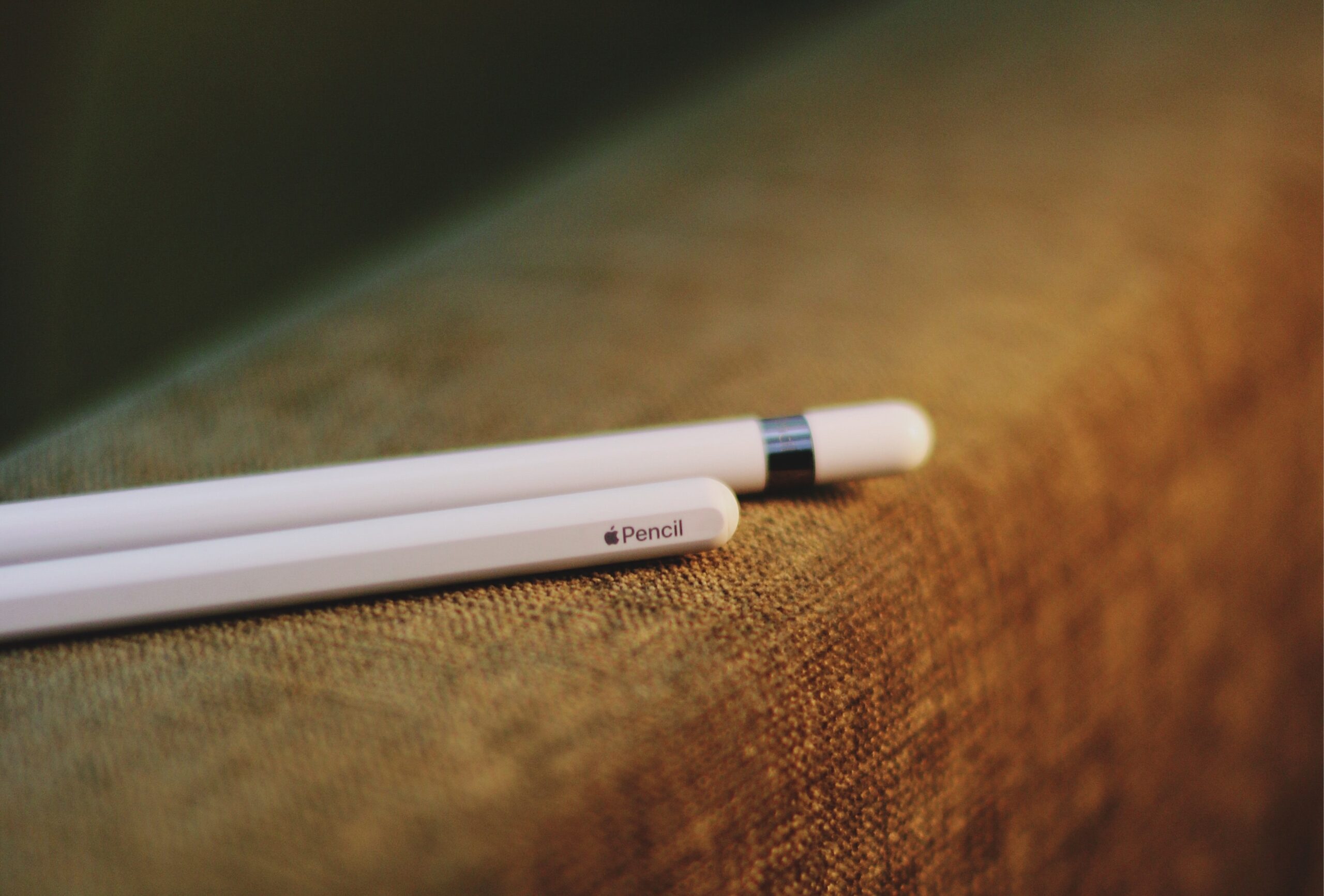 If we talk about physical features, the second Apple Pencil is slightly shorter than the first, making it more convenient to use. For some people, the first generation Apple Pencil seems clunky.
Another difference between these two models is their finish. The first has a glossy surface, while the second has a matte one. Many people like the matte finish more, as the stylus is enjoyable to hold. Thus, working with the stylus is more comfortable, but the difference is not very big.
Additional Features
The Apple Pencil 2 has a double-tap feature. It can be configured, for example, to switch from the current tool to the eraser/last tool or to show a color palette. It comes in handy for graphic designers. You can click the digital pen anywhere and don't even have to point it at the tablet.
I also like the magnetic attachment of the Apple Pencil 2. It magnetizes to the tablet as well as any metal surface. So it's really handy to work with. 
However, transporting the tablet with the Pencil on its side will be difficult because it can detach in your bag (although the magnet is strong enough). So you need to pick up either a case with a pencil mount or a separate case.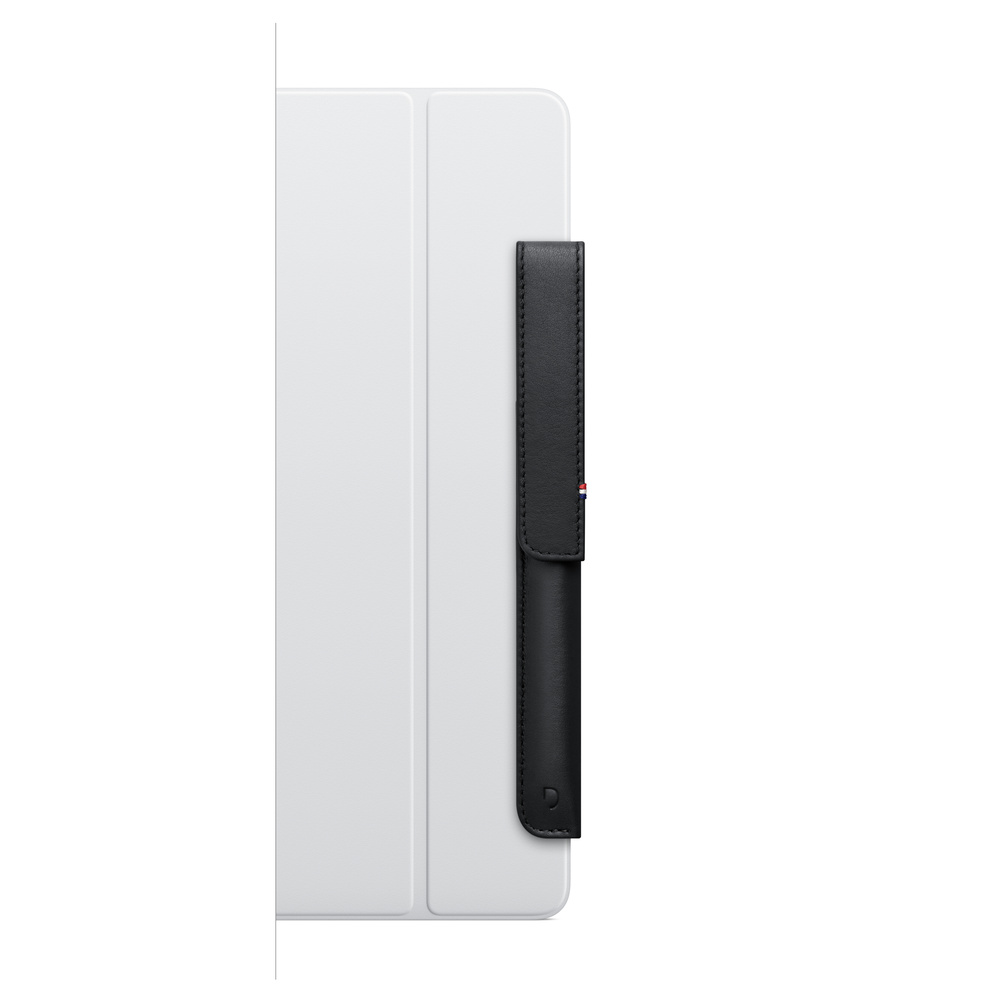 Additional accessories
Only the original Apple Pencil comes with replacement tips. But that's not a big loss because the tip lasts a very long time. You can buy a replacement set of nibs for your stylus for about $19 if necessary.
Many people like silicone pads for the Apple Pencil 1. They thicken the Pencil, and some people find it more comfortable to work with. Unfortunately, you can't put a silicone pad on the Apple Pencil 2 because you can't magnetize the stylus to the tablet and use the sensor with it. But you can find a second-generation silicone pencil case in the marketplace.
Compatibility
Apple Pencil 1
Apple Pencil 2
iPad Pro 12.9-inch (2nd and 1st generation)
iPad Pro 10.5-inch and 9.7-inch
iPad Air (3rd generation)
iPad (10th, 9th, 8th, 7th, 6th generation)
iPad mini (5th generation)
iPad Pro 12.9-inch (6th, 5th, 4th, and 3rd generation)
iPad Pro 11-inch (4th, 3rd, 2nd, and 1st generation)
iPad Air (5th and 4th generation)
iPad mini (6th generation)
Of all the iPad models that support Apple Pencil 1, only the 10th and 9th generations are currently on sale. There isn't much choice. And for the Apple Pencil 2, you can buy the iPad Air (5th and 4th generation), iPad mini, and the latest iPad Pro models.
Since the Apple Pencil 2 is only compatible with newer iPad models, buying such a device will cost more. So you should consider your financial capabilities.
Price
At the moment, the price difference between the Apple Pencil 1 and 2 is $30. In my opinion, this difference is not much at all. For $30, you get an upgraded tool, which will be more comfortable to work with. 
Comparison table
To make it easier for you, I wrote down the main differences between the two Apple Pencils in the table.
Features
Apple Pencil 1
Apple Pencil 2
Finish
Glossy, more slippery
Matte
Charging type
Physical (via Lightning)
Wireless or inductive (the pencil is attached to the long side of the iPad using a magnet and charges automatically).
Length
175,7 mm
166 mm
Weight
21 g
21 g
Shape
Round
Has one flat side (allows more convenient use)
Connectivity
Bluetooth
Bluetooth
Additional Features
–
Double tapping to change instrument
Magnetic mount
Price
$99
$129
So what to choose?
The Apple Pencil 2 is definitely the best. I would call its key features these 4:
it has a more user-friendly design;
double tap function;
wireless charging;
magnetic connector.
It's worth paying extra for that. Although both the Apple Pencil 1 and 2 will be the same in performance.
You can also wait until the new Apple Pencil 3 comes out. It will have new features added, but this product has no known release date yet.