Using browser extensions, you can unlock many useful features on your device and make your work easier.
If you want to empower your gadget but don't know where to start, here's a selection of the best Safari extensions for all occasions. There are options for MacBook, iPhone and iPad. Most of them are free.
Momentum – Safari home page customization
💰Price: Free.
📱Compatibility: iPhone or iPad with iOS 15.0 or later; Mac with macOS 10.14 or later.
This is one of the best extensions for customizing the Safari browser start page. You can make it more attractive and convenient by adding different elements:
a picture that automatically changes every day;
clock;
weather widget;
a quote;
greeting;
to-do list;
Bookmarks Bar.
Here's what you get in the end: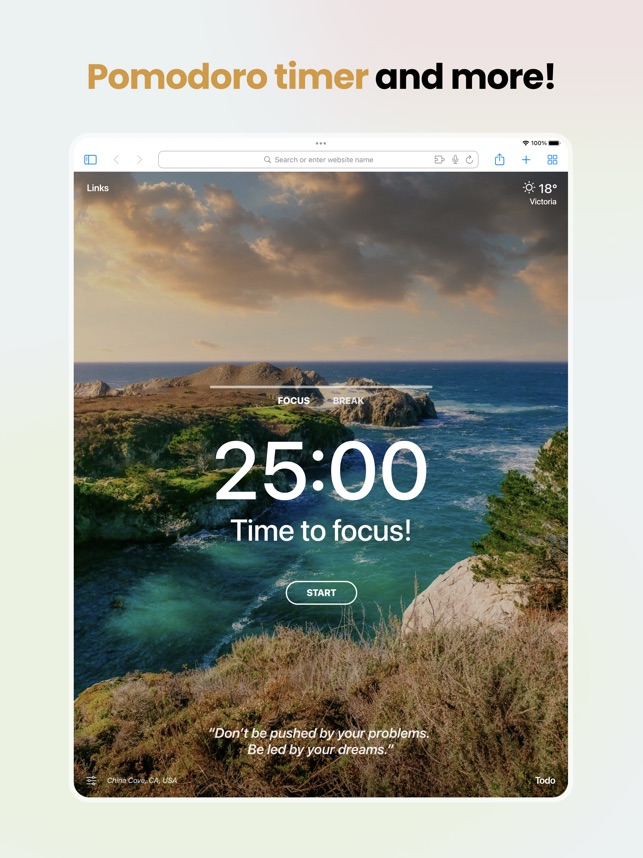 As you can see, this isn't just a decoration extension; Momentum includes additional features that help with planning and make the browser easier to use.
Users are responding well to the awesome collection of images and quotes, even though the extension is free! Worth a try, don't you think?
In the free version, you can use almost all the features; but you can't install your own photos or quotes. A premium version, which costs $3.33 a month, allows you to do that. It also opens up other options, like customizing fonts and colors and synchronizing tasks with other apps like Todoist and Trello.
Hyperweb – a multifunctional Safari extension
💰Price: Free. Offers In-App Purchases
📱Compatibility: Only iPhone and iPad with iOS 15.0 or later.
Hyperweb can replace several extensions at once. It includes a few basic features like:
dark mode;
disable cookies;
ADS blocking.
Hyperweb automatically detects what improvements you can make to optimize your Safari browser. It can, for example, turn off annoying videos, suggest an alternative search engine, or even suggest a better shopping destination. Judging by the reviews, this feature works well.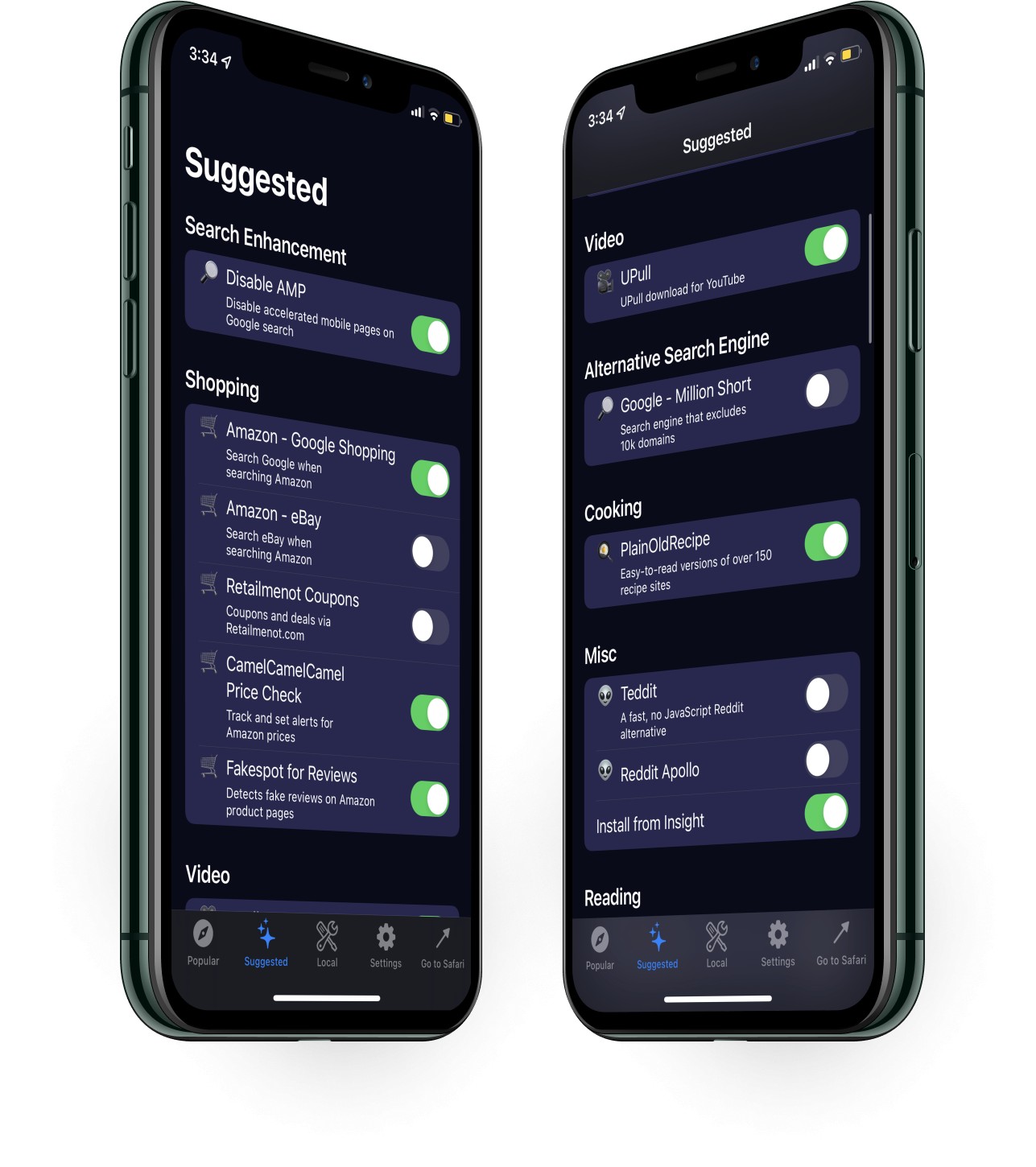 In my opinion, the rest of Hyperweb's features are suited more for developers or someone like that. I'm talking about the ability to add custom CSS and Javascript to web pages. An ordinary person might have difficulties with these settings, and it's unclear how to apply them.
By the way, the free version is enough to work, but you can also buy a subscription for $2.99 to get more features.
1Password – password manager for Safari
💰Price: $3.99 (there is a free 30-day trial)
📱Compatibility: iPad, iPhone or mac.
I think this is one of the most needed extensions for Safari on Mac. The main function of 1Password is password management. How is it useful?
It will help you come up with strong passwords and save them;
uses autofill for authorization on different websites;
recommends which of your existing passwords should be replaced and where you can enable two-factor authentication to improve security;
alerts you to security breaches.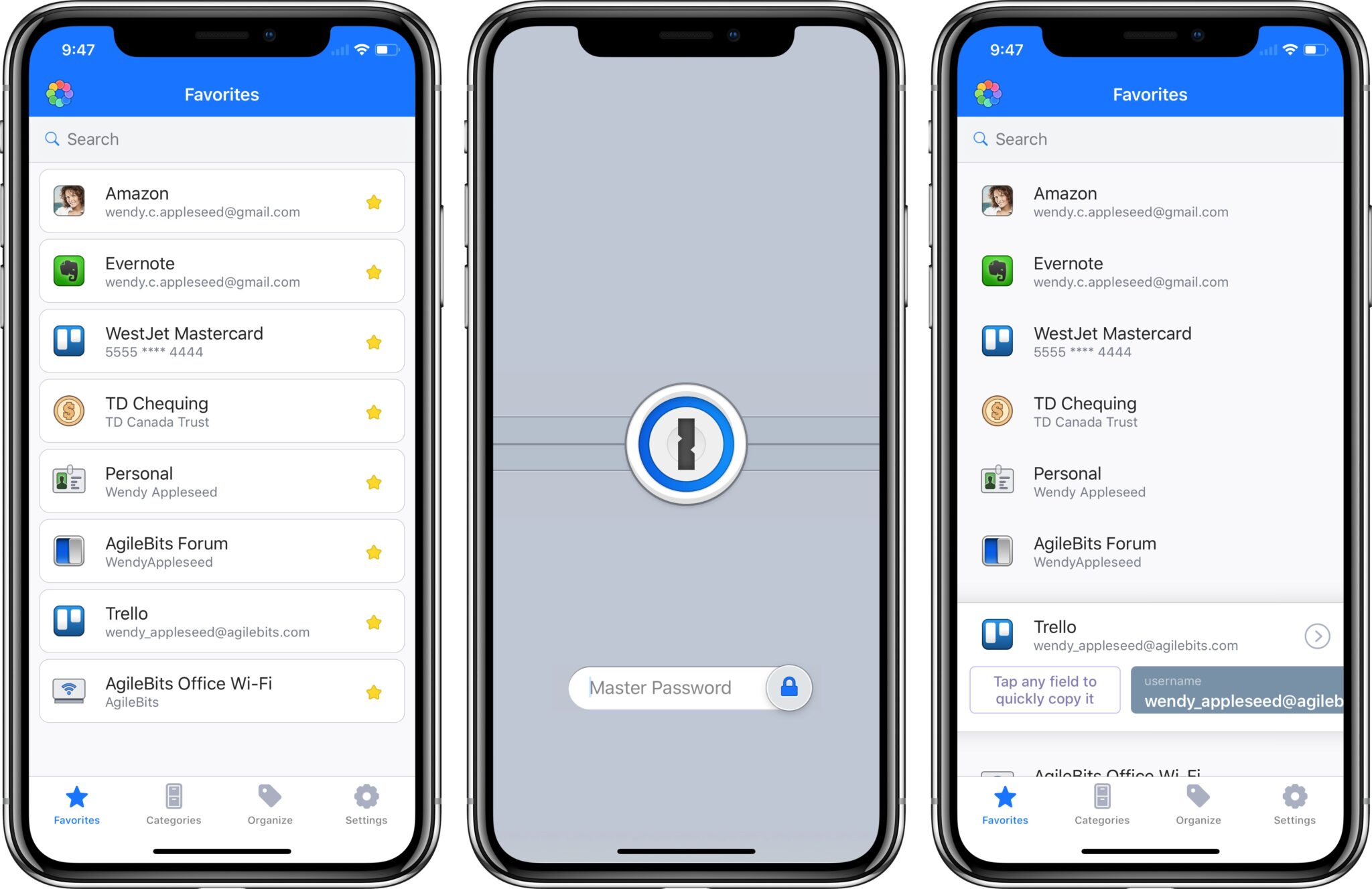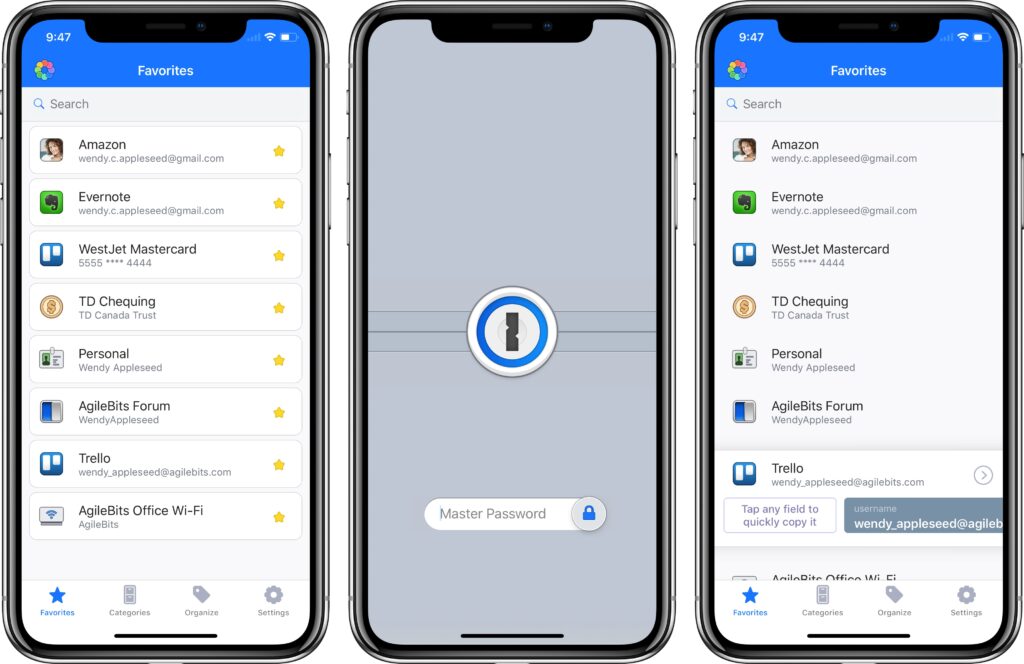 In addition to passwords, you can store other important data in the 1Password vault, including documents, bank card data, and more. The 1Password extension has enhanced tamper protection, and even Apple recommends it, so you can trust it.
If you use simple and similar passwords everywhere and often forget them, this app will help you.
PiPifier – watching videos in the background
💰Price: Free.
📱Compatible: iPad, iPhone iOS 15.0 or later, Mac (macOS 12.0).
PiPifier is the best Safari extension that allows you to use the picture-in-picture mode to play videos in the background. It can be enabled on most websites, including YouTube. Just run PiPifier on the video page through the toolbar in your browser.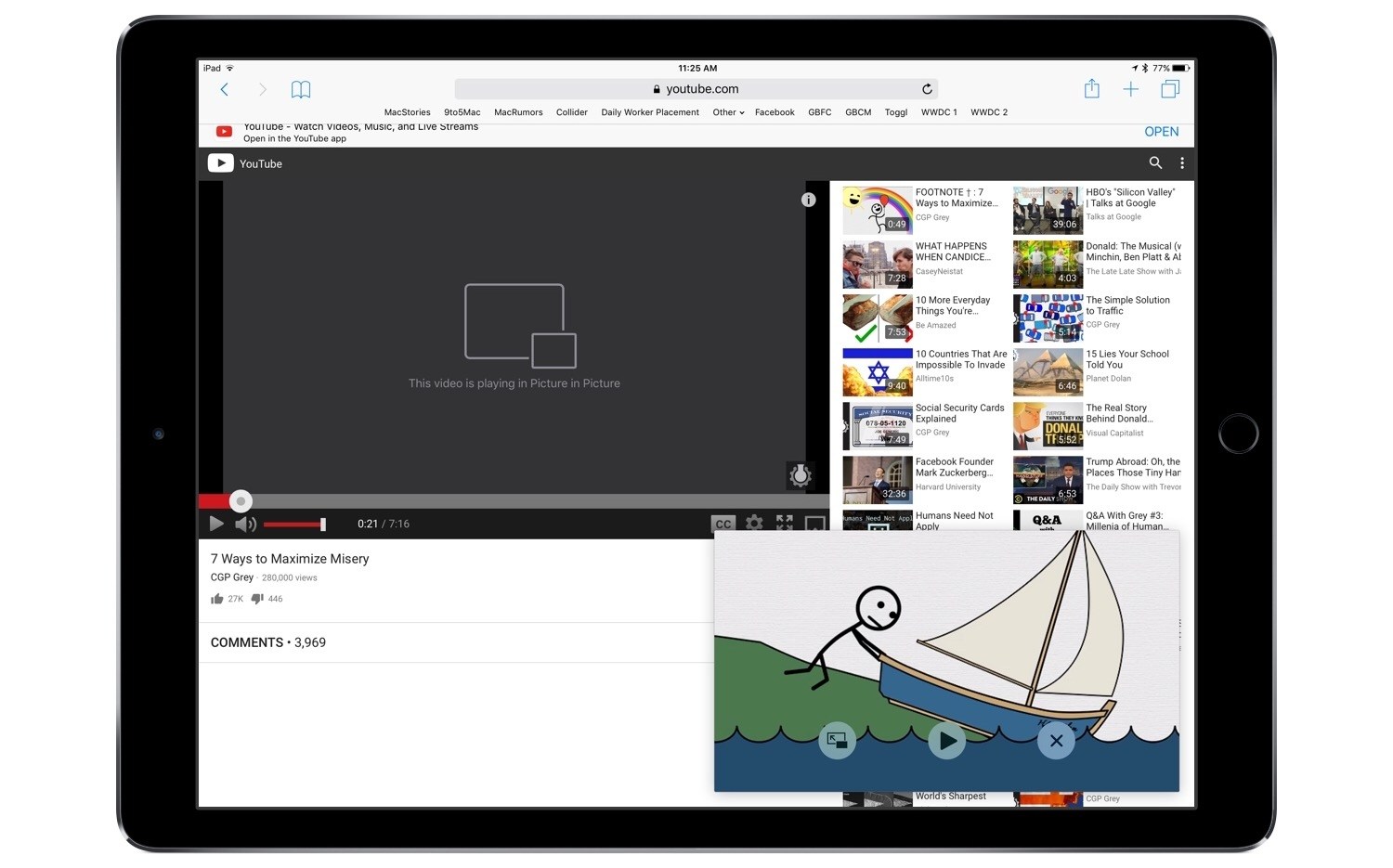 This is very convenient because it allows you to multitask. You can surf the web, write a message, and watch your favorite movie simultaneously.
Speechify – Listen to the Web, Docs & PDFs
📱Compatible: iPhone or iPad running on iOS 14.0 or later; Mac with macOS 11.0 or later.
💰Price: Free trial, then $139/year.
You'll love this Safari extension if you're a better listener. Speechify converts any text to audio. It can read an article on a website, text from a PDF file, or a screenshot.
So you don't need to search for audiobooks because you can turn any paper book into audio and then listen to it, saving you time. By the way, this feature will be helpful for people with dyslexia.
Surprisingly, there are more than 50 languages available in Speechify. You can adjust the reading speed and choose a voice for the audio, including the voices of different celebrities (for an extra fee).
Here's an example of how Speechify works:
Pocket – save and listen to articles
💰Price: free.
📱Compatibility: iPhone, iPad.
The free Pocket app allows you to save all your favorite articles or news in one place. You can add any web page from Safari to your Pocket collection in one click. That way, you won't lose essential or interesting information, and you can come back to it when you have free time to read.
Pocket can also generate audio from text. The free version has all the key features, so you don't have to pay.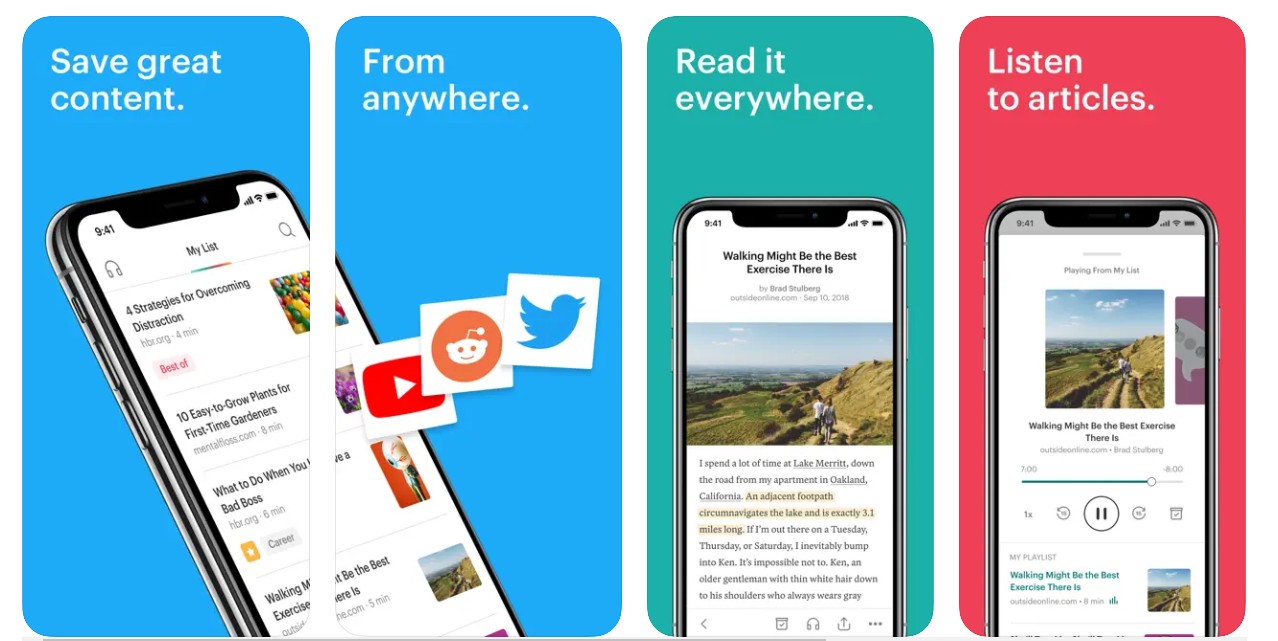 mymind – Safari extension for bookmarks and note taking
💰Price: monthly subscription for $5.99 (free trial available)
📱Compatibility: Mac
According to the developers, this extension is called mymind because it works like a real mind. You can save any content, whether a single paragraph from an article, a tweet, a picture, a Pin, or an item.
You don't have to copy anything; go to a separate app and paste. All the work is done with the click of a mouse. Then artificial intelligence analyzes the data and assigns tags, which help you find saved content.
You can sort all your saved data into categories, assign tags, and make your own notes.
Here is an example of how mymind works:
Is it worth $5.99 a month? It's up to you to decide.
1Blocker – the best ad blocker for Safari
💰Price: free (limited version).
📱Compatibility: iOS 14.2 or later, macOS 10.15 or later.
With the 1Blocker extension, you can block ads in your Safari browser on your iPad, iPhone, or MacBook. It blocks any annoying elements, including:
pop-ups and widgets;
banners;
trackers that collect personal data;
cookies.
So nothing will not interfere with your browsing experience, and your browser will even run faster. However, a small percentage of ads will remain because they cannot be blocked.
With the free version of 1Blocker you can only enable one category (except cookie blocker). To block all types of ads, you need a subscription, which costs only $2.99 per month. By the way, the extension doesn't collect confidential user data, and that's a good thing.
CardPointers – Collect Cashback
💰Price: Free, but there are in-app purchases.
📱Compatibility: iPhone, iPad, Mac.
If you often shop online and want to save money on it, CardPointers will help you with that. This app knows about available cashback and other bonuses available for different credit cards. It will tell you which of your bank cards is best to use on your purchase to maximize your savings.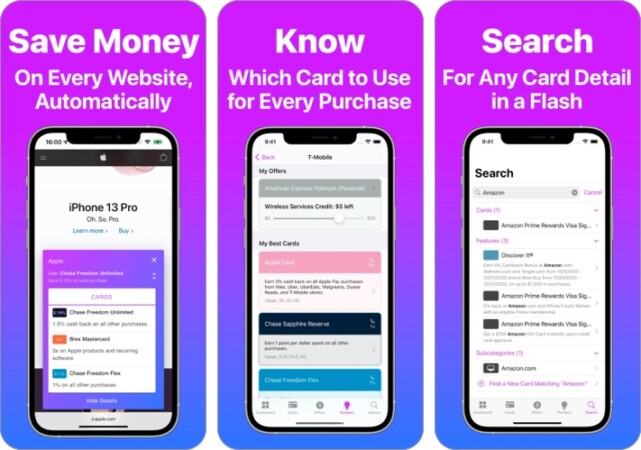 In fact, it's an app that includes an extension for the Safari browser. The CardPointers app tells you which card is best in stores, and the extension works for online purchases. You'll also have a list of available promotions.
You can save hundreds of dollars in a year using simple tips like these. Do you use cashback? Write in the comments how much you manage to save.
You can use the free version of CardPointers, but it's very limited. A one-year subscription for $50 opens up all the possibilities.
PayPal Honey – coupons for saving money
💰Price: Free.
📱Compatibility: iPhone, iPad.
Another way to save money on online purchases is to use coupons. PayPal's Honey extension automatically checks for coupons online, so you can use them when needed. You don't have to do anything; just open Safari, enable the extension and shop as usual.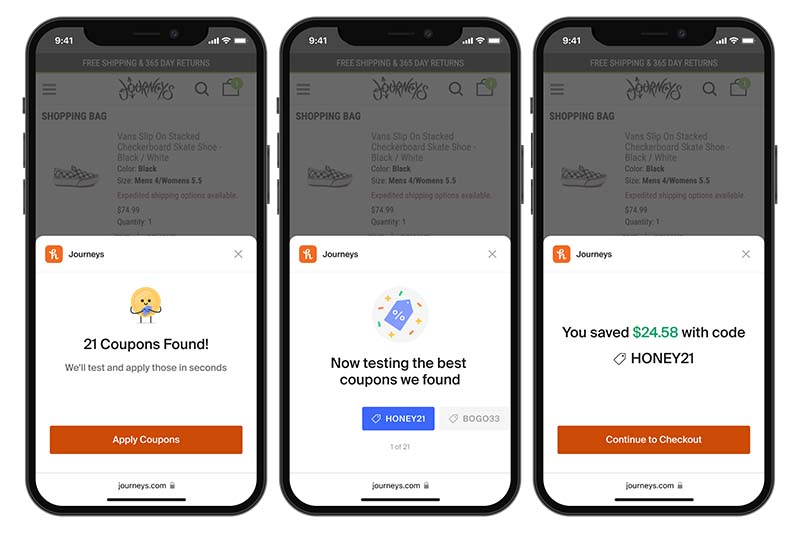 In addition, Honey offers exclusive promo codes and cashback. Moreover, the app is entirely free. It's wonderful, and that's why I installed one for myself!
Clario – Privacy & Security
💰Price: paid subscription, but a 7-day trial is available.
📱Compatibility: iPhone.
The Clario extension for Safari performs three essential functions:
protection from fraud and tracking your data;
adblocking;
VPN to encrypt your data and use WiFi safely.
Clario checks search results for malicious, fraudulent links when you use your browser and notifies you about that. This way, you'll know which sites are dangerous.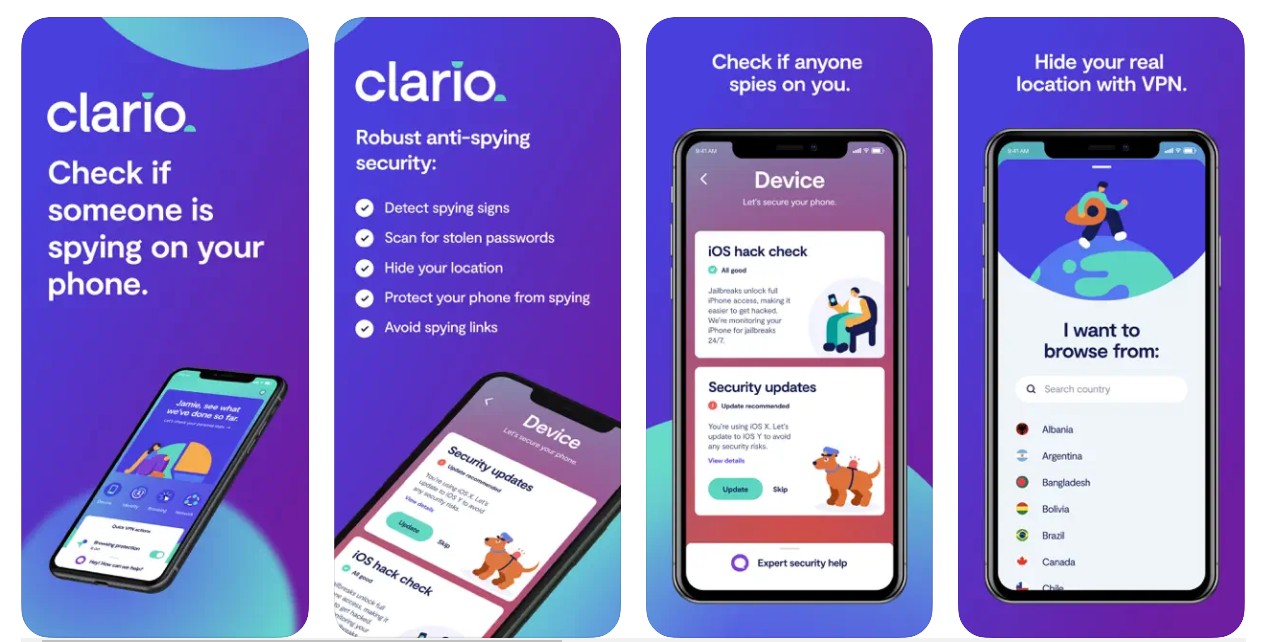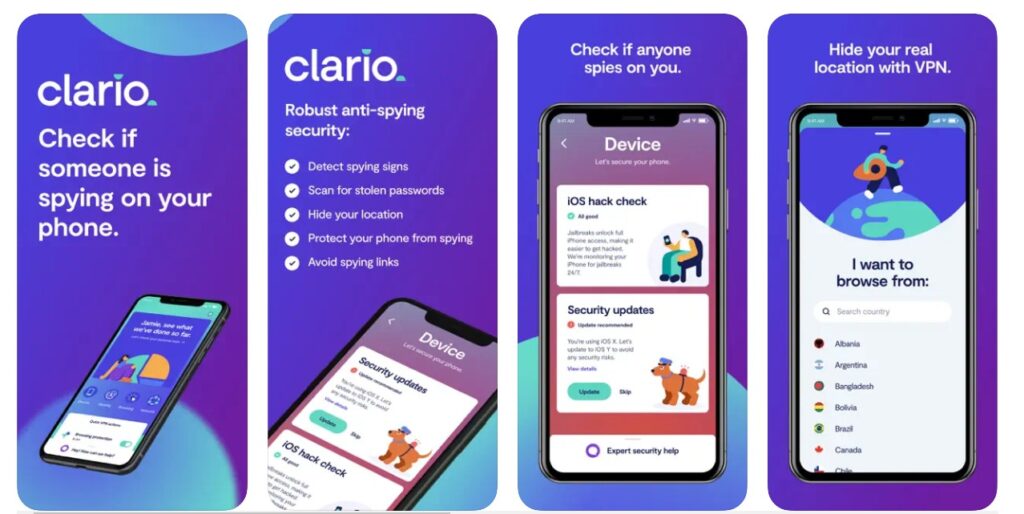 Clario also automatically blocks malware and notifies you if data, such as passwords or credit card numbers, has been leaked.
By the way, Clario's security specialists are always ready to provide advice and help online. It's not a shame to pay $50 per year for such protection. Unfortunately, this extension is only available for the iPhone.
Everhour – Time Tracker for productivity
💰Price: there is a free version.
📱Compatibility: Mac.
You've probably heard how time management is useful for work. Well, Everhour can help with that if you're working online from your computer. Just install the Safari browser extension, and start the timer.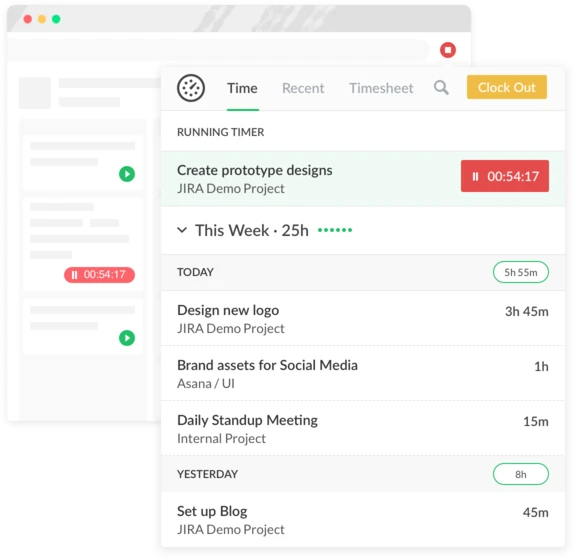 Everhour will help you calculate how much time you've spent on a particular task during the last week or month. With this data, you can optimize your work and become more productive. And with a premium subscription, you can use this extension with other team members, customize your project budget and billing, and set reminders. But in general, the free version is enough to work with.
Mate: Universal Tab Translator for Mac Safari
💰Price: $9.99/month.
📱Compatibility: macOS 10.14 or later.
The Mate extension is a foreign language learning assistant. You can use it to translate whole text or individual words directly in your browser or other applications, even subtitles on Netflix. It's very convenient because you don't have to copy the text and paste it somewhere.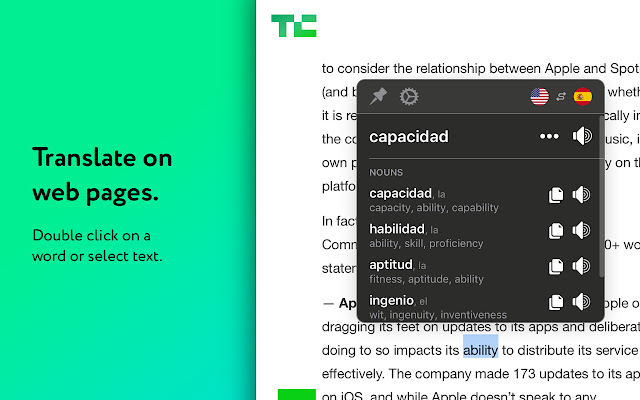 Mate will show you the transcription and can play the text with the correct accent. You can also save the words you want to learn. The app supports more than 100 languages, but it's pretty expensive.
By the way, the Mate Safari extension is only available for MacBook users; if you have an iPhone or iPad, you can install the app.
Grammarly: grammar checker for Safari
💰Price: free, but there are in-app purchases.
📱Compatibility: macOS 10.12.4 or later.
This extension can be handy for students or those who type a lot at work. Basically, Grammarly can be used by anyone who wants to write without mistakes. It will work in Google Docs, Gmail, and even when you write a post on Instagram or a comment under a YouTube video.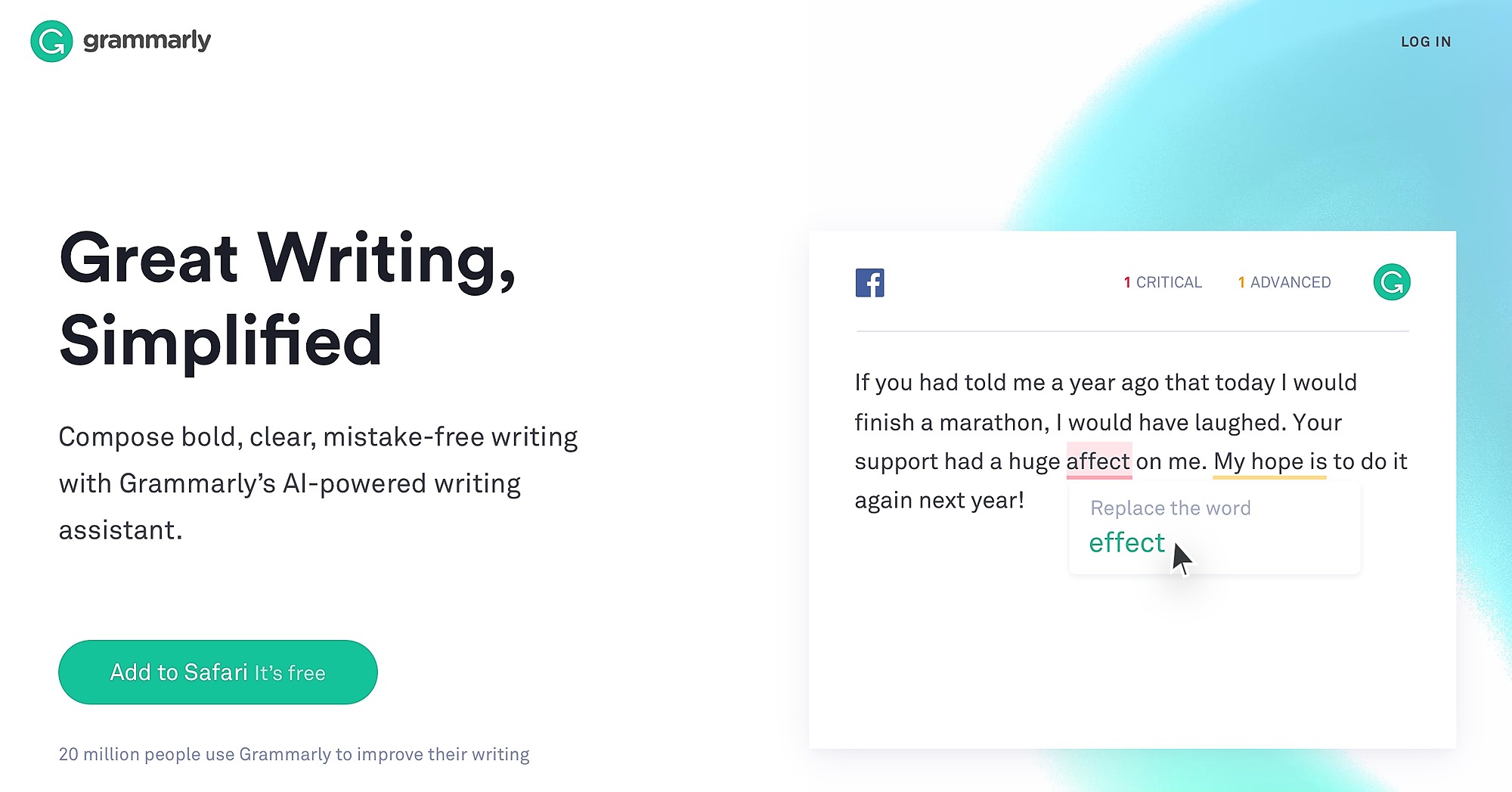 This app checks grammar, spelling, punctuation, and style and offers options for correcting mistakes. It helps you find the right words and write more simply. I've been using this program for a long time, and I think it's one of the best and most accurate.
So, what do you think: what are the best Safari extensions?
FAQ
What are the must-have Safari extensions?
Safari users need ad blocking and data theft protection most of all. That's why I find Clario and 1Blocker extensions the most useful. Also, a lot of people are looking for dark mode for Safari because the standard white mode doesn't work for everyone.
Are Safari web extensions safe to use?
All the extensions from the App store are safe and tested. However, it's not safe to install apps from other sources.
How to find Safari extensions on my iPhone?
Go to Settings on your smartphone and look for "Safari." Then tap Extensions. Here you'll find a list of all the extensions you have installed. You can manage them, i.e., enable, disable, or remove them.