😀 Don't Worry Everyone Does It
Whether you dropped your phone while out one night or if someone lifted your tablet while riding the subway, losing a device can be easier than you think. Usually, you won't leave your phone on the bar at a convenient time. Instead, your device will grow legs when you need it the most.
With our digital devices becoming an extension of our daily operating selves, manufacturers like Apple, Google, and Microsoft and app developers have created inventive and valuable ways to find them quickly. So, if you've lost your phone or tablet, don't worry, everyone does it eventually, and luckily, you have plenty of ways to get it back, or at least secure your data.
❗   TIP: If your device is lost, stay calm. Use one of the methods listed below. If you believe that your device was stolen, do not approach the thief if located. Your phone can be replaced, but your life cannot. Your safety should always be number one.TIP: If your device is lost, stay calm. Use one of the methods listed below. If you believe that your device was stolen, do not approach the thief if located. Your phone can be replaced, but your life cannot. Your safety should always be number one.
💡 How to find any phone ( Built-in Tracking )
🔵 Using Google Timeline When the Battery is Dead
Most people don't realize that Google auto-logs where you travel throughout your day, every day. This information is available to you for your use in Google Timeline. Unfortunately, those who have turned Google Location History off won't use this feature to track down a lost phone. However, if you don't remember altering your Google settings for your location, then your past is now your present.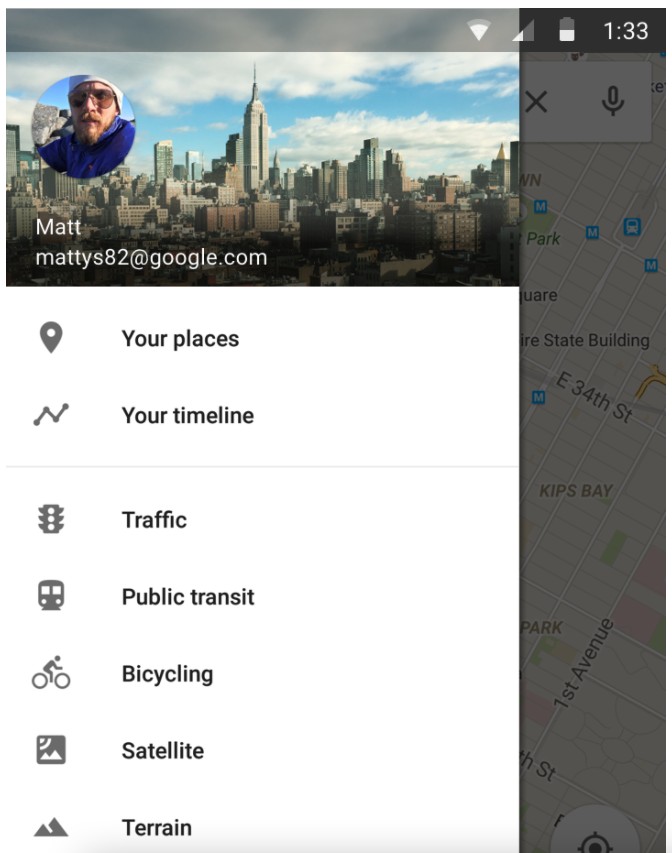 Google Location is the tracking service that provides Google Timeline with your location in real-time. Ever wonder how Google Maps knows that there is slow traffic while routing you to work or home? It isn't because people are using Google Maps to get directions. Instead, it's because Google logs your location in its Maps app with almost hyperactive frequency.
Back in 2015, Google reinvented the Google Timeline tool as a way for users to revisit past vacations or remember the museum they went to a few weekends back. In the press release, Google stated:
💬 "Your Timeline allows you to visualize your real-world routines, easily see the trips you've taken and get a glimpse of the places where you spend your time. And if you use Google Photos, we'll show the photos you took when viewing a specific day to help resurface your memories."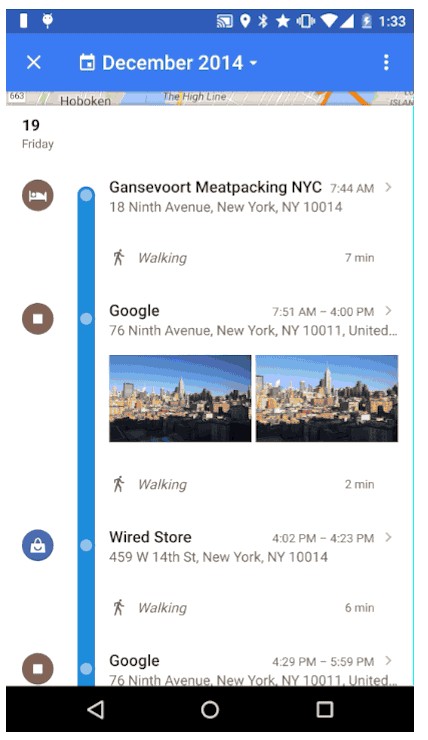 Only visible to you, your Timeline lets you also figure out where you parked your car and pulls up the businesses that you visited, not just the locations.
Because Google Timeline is a cloud-based service, as long as you have access to your Google account on another device, you can pull up your past locations for your phone or tablet when you last remember having it. Google Maps will show where it last delivered a location signal before it either died or turned off. True, Google Timeline won't track your device if it moves after it goes dead. However, you can still locate your last known location with hyper-specificity.
If all this tracking scares you, Google makes it easy to erase any part of your location history that you don't want to be stored. For example, in the Timeline app, you can delete specific periods or full days quickly and permanently. Further, if you aren't interested in continuing with this constant tracking, you can turn off the location logging service by going into the Privacy portion of your Google Settings page.
❗ TIP: This technique works on both Android and Apple phones.
🔵 Using Google Photos to Track Last Locations
Another method to finding a lost phone is to use the georeferenced locations on photos using Google Photos. However, this method only works if your device is lost or stolen and used by an unknown individual to take pictures. So, only rely on this method if you know someone is using your phone, and it isn't at the bottom of a lake.
Using Google Photos to find your lost phone pulls the geolocation from the photos taken by your phone when it is logged into your Google account. If you have authorized Google to access your camera and camera roll, they will be geotagged and uploaded into your Google Photos account as you take pictures. This feature is found in the Backup & Sync settings of your Google Photos account.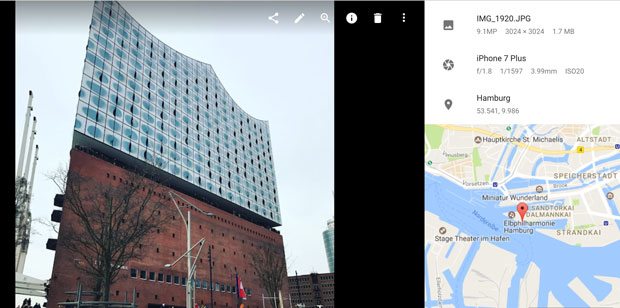 On another device, log in to Google Photos. Once in your account, you should be able to see the previous photos that you took. This could be helpful if you lost your phone while sightseeing or out with friends. However, if you don't regularly take pictures or haven't for a while, this won't be as helpful.
Your Google Photos account, though, could have new photos that you didn't take. Most likely, these were uploaded after being taken by the individual that has your phone. They are using it but haven't logged out of your Google account. Lucky for you, the photos provide their location.
To find the location in the photo, click the three vertical dots in the top right corner of the image. The computer will pull up the photo's stats and details. In addition, a location map will show exactly where it was taken. This feature is great for remembering details about your past trips but can be used as a tracking tool in a pinch.
Similar to the technique above, this method utilizes your Google account, whether you are using an Android or Apple device.
❗ TIP: Use this method only if you know that you have enabled the backup and syncing services on your Google Photos account.
🔎 How to Find an Android Device
🔵 Tracking Android with Google Services
For a more specific approach to finding your lost or stolen device, you can use Google's Find My Device. Unfortunately, this method is Android-specific and won't work on an iPhone. For finding your iPhone read further to Section 4 of this article.
Previously named Android Device Manager, the Find My Device feature on Android phones is an effective and intuitive way to locate your device if it is powered on. Unfortunately, this method won't help you if it is broken or powered down. Further, your Android device will need to be logged in to your Google account to work.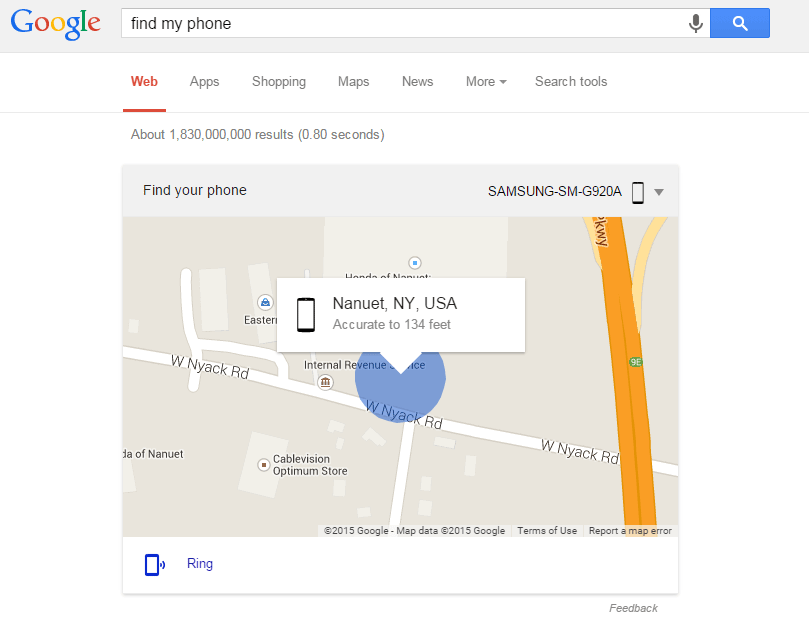 You've probably figured out by now that all the Google methods require your device to be currently logged into your account. However, Google's Find My Phone is by far the most powerful tool for Android for lost devices.
First, hopefully, your phone is 1) turned on, 2) logged in, and 3) connected to the internet via WIFI or cellular data. Second, you can use your other devices or log into a friend's computer to pull up Find My Phone. Third, you can choose between using a web browser or a stand-alone app. Fourth, you find your phone.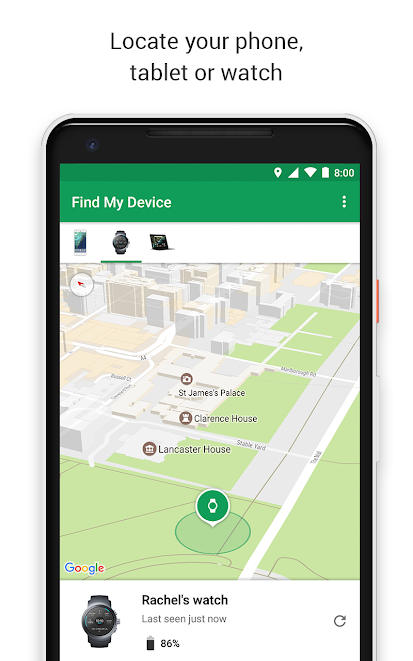 From Google:
💬 "If you lose an Android phone or tablet, or Wear OS watch, you can find, lock, or erase it. If you've added a Google Account to your device, Find My Device is automatically turned on."
If you want to use a web browser, all you need to do is search for or ask Google to "find my phone." Google will display a map with the approximate location of your phone. The map will try to approximate the exact location depending on the type of signal it relies on for the internet. Once it is established, you can hit the ring, and the phone will kindly give you a buzz.
However, the stand-along Find My Device app is much more powerful than using the web browser. If the app isn't already installed on your alternative device, you can download it from the Google Play store.
The Find My Device app is used when your phone is lost and when it is stolen. If there is the potential that you can quickly locate it, then the browser function is sufficient. However, if there is a chance that you aren't getting it back, then you need something with a little more functionality. This is where the app shines.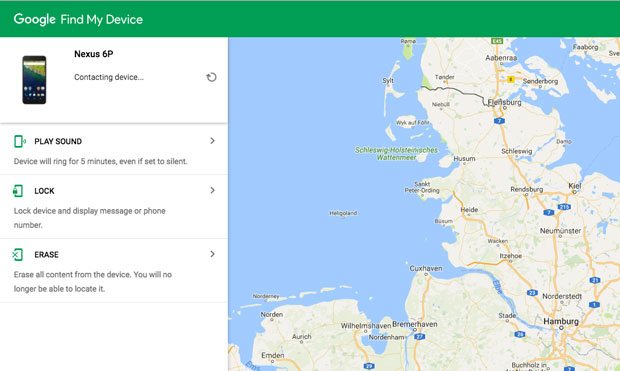 With the Find My Device app, you can "💬 remotely find, lock, or erase" your device and data. The app will start with the approximate location. If it can't find the phone, it will show the last known location. However, if this isn't enough, you can take the method a step further.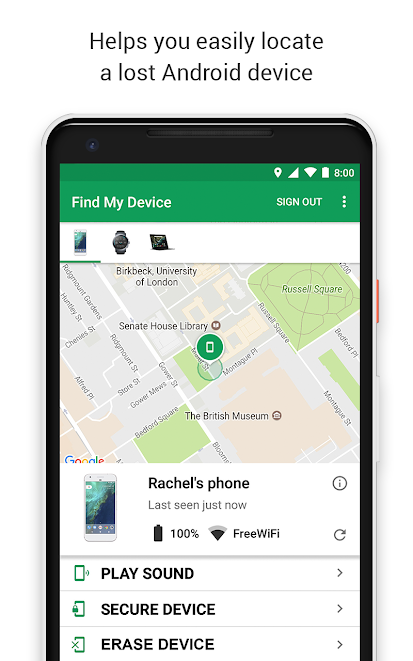 You can lock the phone or tablet and have it display a message to anyone that may find it. The device will display a number you set for them to call and any message you would like to show.
However, if you are confident that you won't be getting the phone or tablet back, you can erase all the data. This situation usually is only for extreme scenarios of stolen devices. If there is a chance that you could find your device, then there is no reason to resort to this extreme. If you believe that your phone was stolen, do not approach the robber or thief. Instead, if you can locate the device, you should alert the authorities immediately and lock the phone.
🔵 Third-Party Tools and Apps for Lost Device Tracking
There are plenty of third-party apps on the Google Play store that will help you locate your lost phone or tablet. But, again, like many of the methods already listed, these apps need to be pre-installed on your Android phone before you lose it. For a detailed look at some of the third-party tools and apps, section 5 details the top options for your device.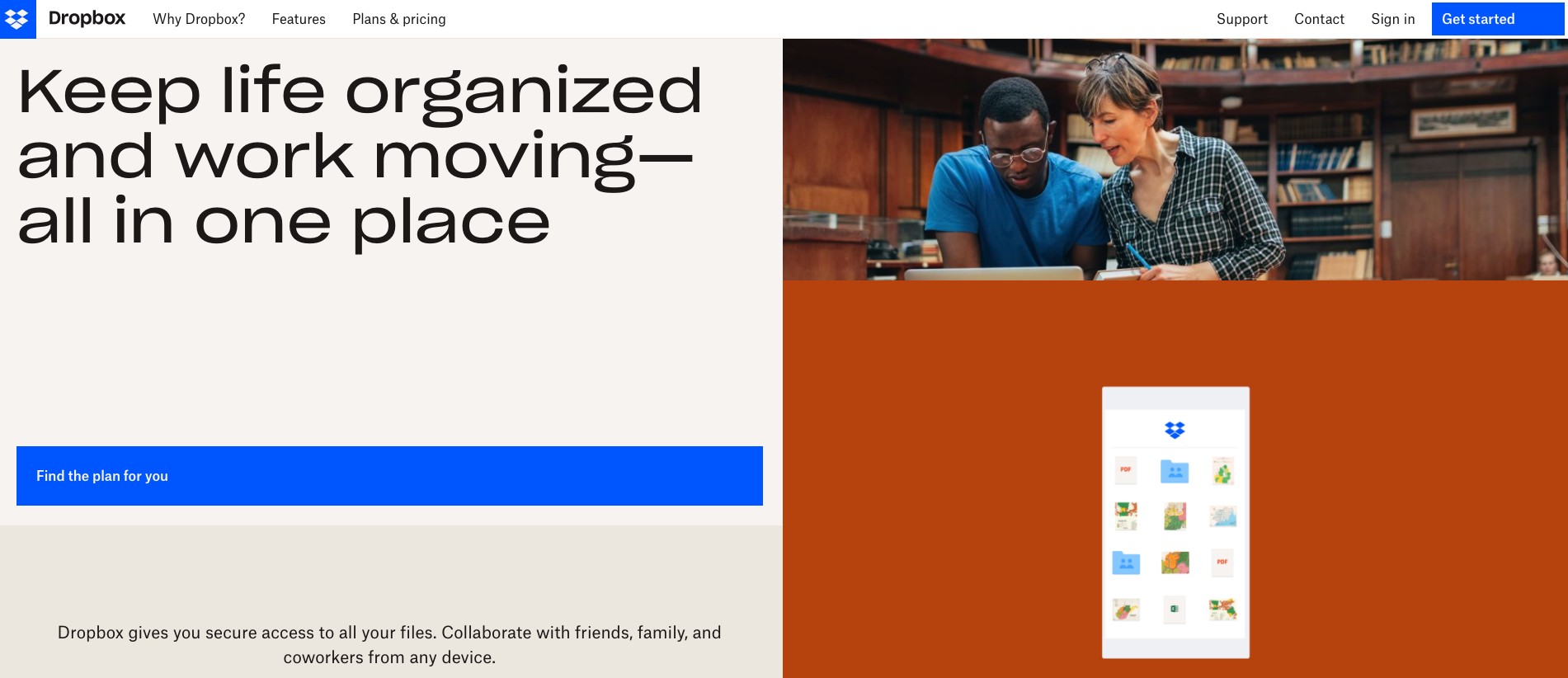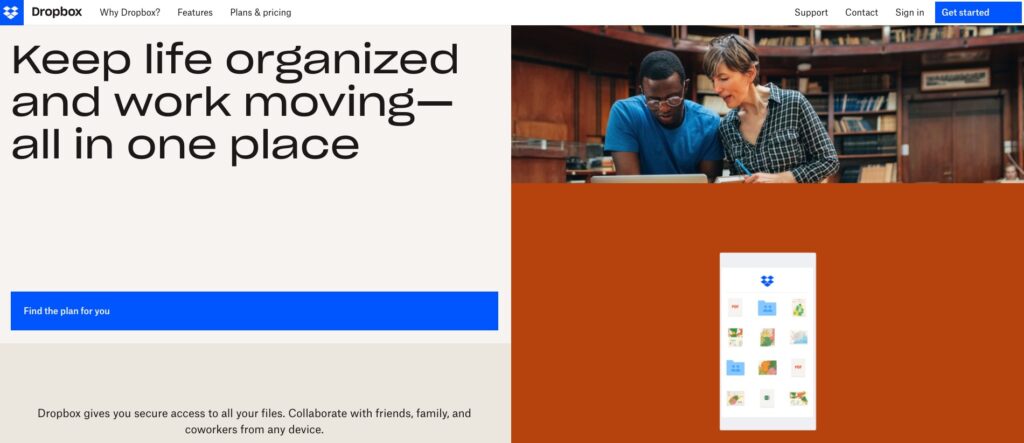 Alternatively, if you have Dropbox and have enabled the backup and sync feature for uploading photos, you could try to find your phone via Dropbox in the same way that you could find your phone via Google Photos. This does require that the phone or tablet isn't just lost but also that it is being used by someone who hasn't logged out or wiped the data.
If the thief is using your phone, you can log in to Dropbox to see if any photos have been automatically uploaded to your folders. If they have, you should figure out where the images were taken and approximate the phone's location.
❗ TIP: Remember that you need to have enabled these services on your lost device before you misplaced it. It won't help you if you decide to subscribe to Dropbox after the fact.
🔵 Using Samsung's Find My Mobile
If you have a Samsung phone, you have the option of using their tracking software instead of Google's features. Having multiple tracking software is useful when one can't locate the phone properly or to double-check that the location is correct. In addition, if one service fails, you always have a backup to protect your hardware.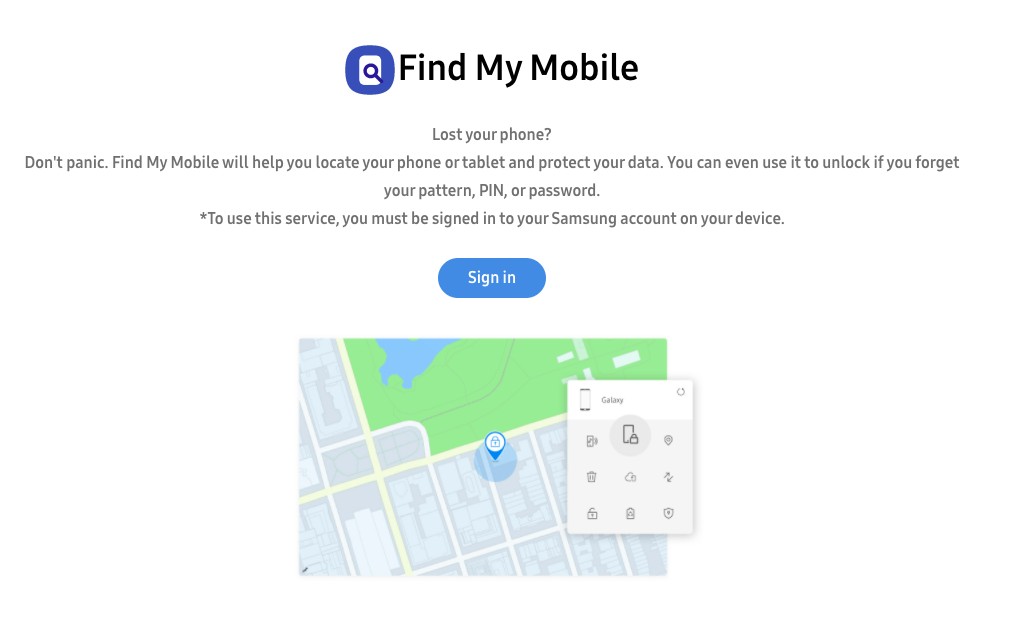 Samsung's lost phone tracking feature is Find My Mobile and like Google's Find My Device. On their website, Samsung describes that "Find My Mobile will help you locate your phone or tablet and protect your data. You can even use it to unlock if you forget your pattern, PIN, or password."
However, you would have registered your device with Samsung before you lost it for this method to work. If you haven't registered your Samsung device for this service, you are better off using one of the other methods. Alternatively, if you were smart enough to think ahead a register, then you can try locating your device via their website.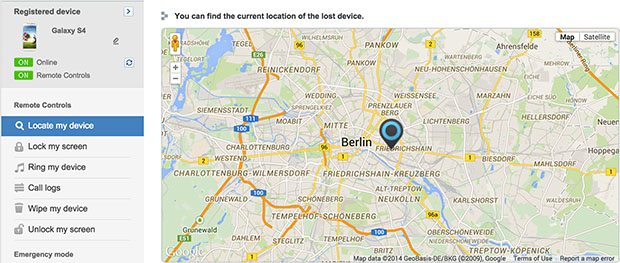 Samsung's tracking feature works like Google's Find My Device app with a few extra additions. It includes the ability to locate, lock, and wipe a phone. You can also make it ring, view the call logs to see if it is being used and unlock the screen. Unlocking the screen is incredibly useful if you think it can be found by a helpful individual who will not look at your camera roll and call you instead.
🔎 How to Find an Apple Device
🔵 Using Apple iCloud's Find iPhone
Like Android and Google services, Apple uses a service to help you and its many customers stay informed about the location of their lost devices. So, when you lose your iPhone or iPad, you can safely locate, lock, or erase your device. Apple's location service is a cloud-based service. This means that you need to have tracking enabled already on your lost device. Most Apple products already have this feature engaged, and yours should be engaged as well if you didn't alter the settings already.

Apple's feature is called Find My iPhone and can be accessed via a separate app or Apple's website. So, you can choose to either log into your iCloud dashboard or use the location service via the app. If you are only interested in locating your lost phone, it doesn't matter which method you pick. Both will help you find your lost or stolen device.
Unfortunately, Find My iPhone only works if your device is powered on, connected to a Wi-Fi or cellular system, and logged in under your Apple account. If your phone is at the bottom of a river and dead, the location service will only be as good as the last location it logged to the tracking file.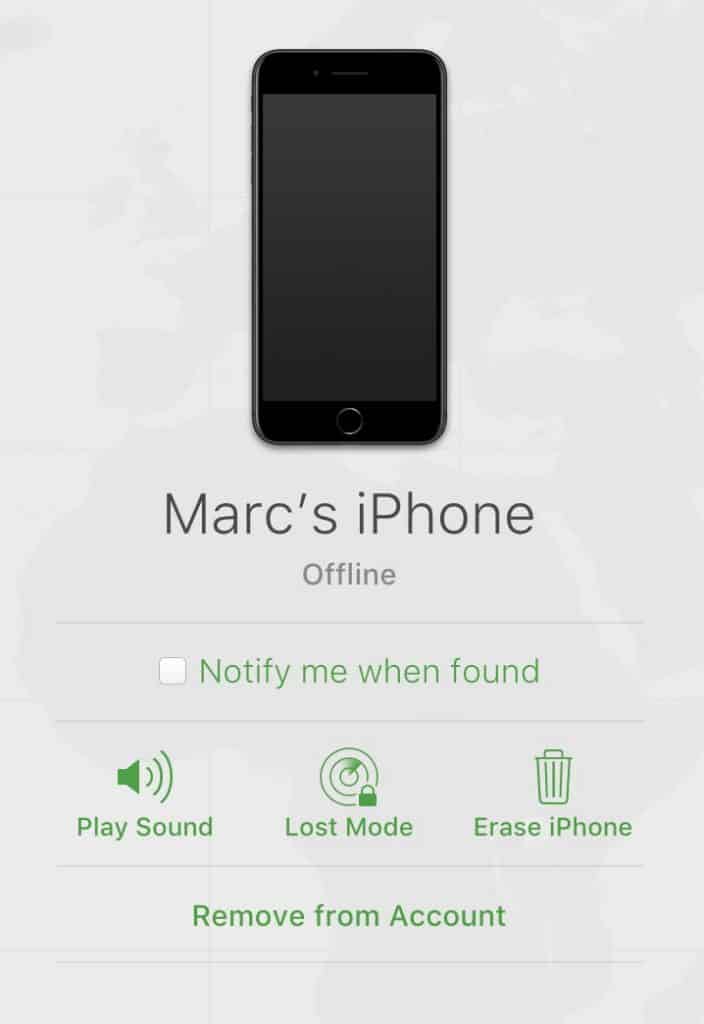 The location service will start working when you pull up your missing device on the Find My iPhone iCloud desktop or stand-alone app. You have a few options at this point. First, you could have your phone or tablet place a sound. Usually, you should only do this if you or someone else looking is within earshot. If you activate the sound in public, others may be attracted to your phone and take it. Now your device went from lost to stolen.
Second, you could erase the data. This method effectively makes your device a brick such that it can't be used. This is an excellent option if you know you won't be getting it back and need to protect the information that it contains. However, be careful. If there is a chance, even if stolen, that you could either find your phone or have the police return it, then you should hold off from immediately erasing all your data.
Third, you could place your phone in "Lost Mode." This mode sets a lock screen on the phone, enables location services, and displays a number and message for anyone that finds the device. So, even if you have turned your location services off due to tracking concerns, placing your phone into lost mode will turn these services back on allow you to locate your device.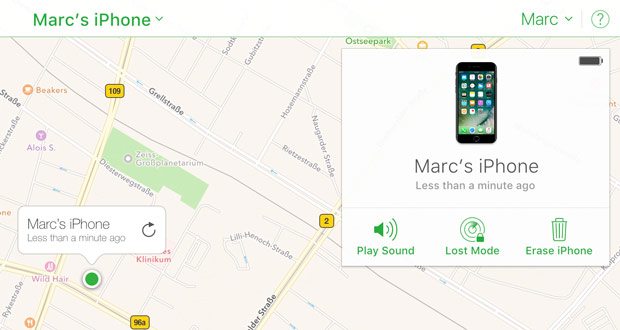 But what if your phone is offline? It's okay. Enabling lost mode also establishes a rule for when your device reconnects to the internet. If a thief tries reconnecting, you will get a notification that your phone is back online and will be able to start tracking it.
🔵 Third-Party Tools and Apps for iPhones – mSpy
If you are looking for something a little more robust for tracking your digital devices, then you need something more than what Apple or Google have already integrated into their systems. Instead, you should consider a third-party tool in the form of a tracking app. Most third-party tracking apps do precisely what the Apple and Google apps do. However, you may get charged for it, be sent advertisements, or have your location data sold to advertisers.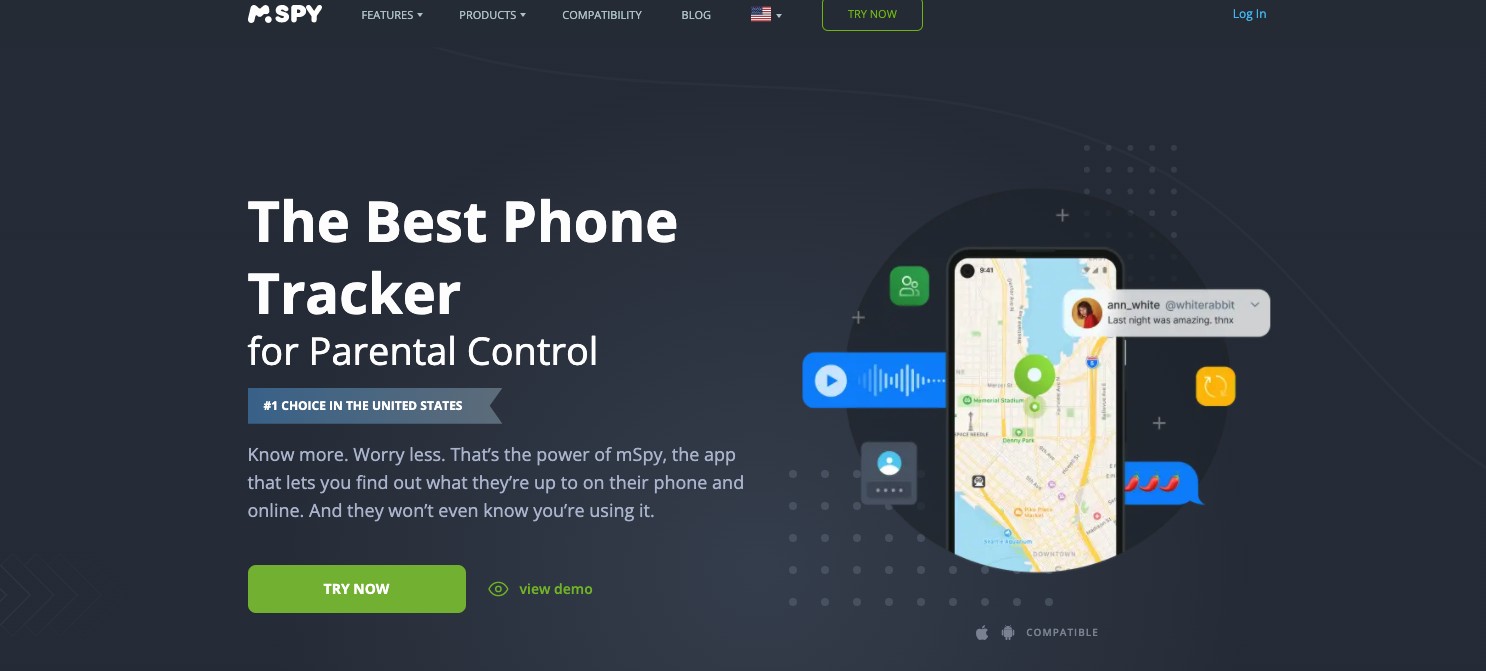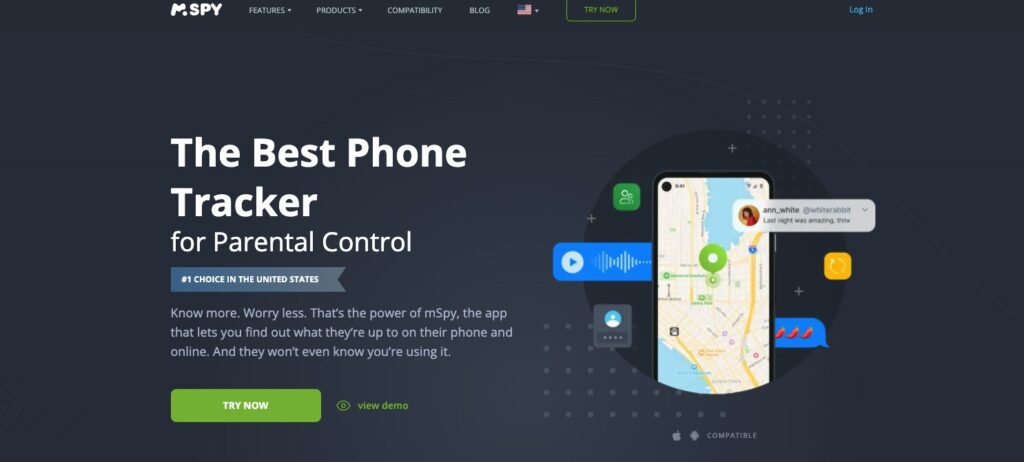 Instead of a similar tracking app, a parental control app would afford you not only tracking services but also complete monitoring of the use of your device if stolen or found and used without your permission. The best example of this software application is mSpy. mSpy brands itself as a parental control phone tracking app that can be used in a hidden mode such that the user never knows it is running.
Here are some of the key benefits to using mSpy over other tracking apps or the standard Apple and Google location services.
Call Monitoring
SMS Send / Receive Monitoring
Messaging Apps Monitoring
Social Media and Online Dating App Monitoring
Screen Recorder
Key Logger
Application Blocking
Internet Activity Monitoring
Calendar & Contacts Activity Monitoring
Incoming and Outgoing Email Monitoring
Photo and Video Capture Monitoring
Geo-Fencing Monitoring
So, mSpy isn't just a tracking app. You can not only easily find your lost device but monitor what the thief is doing with your phone without them ever knowing. This is useful if they are not local, and you need to find out where they have been, who they are talking to, and what they might be up to. For example, they may try to sell your phone or break it down into parts. Either way, monitoring their use of your phone is a great defense and practice to protect your device.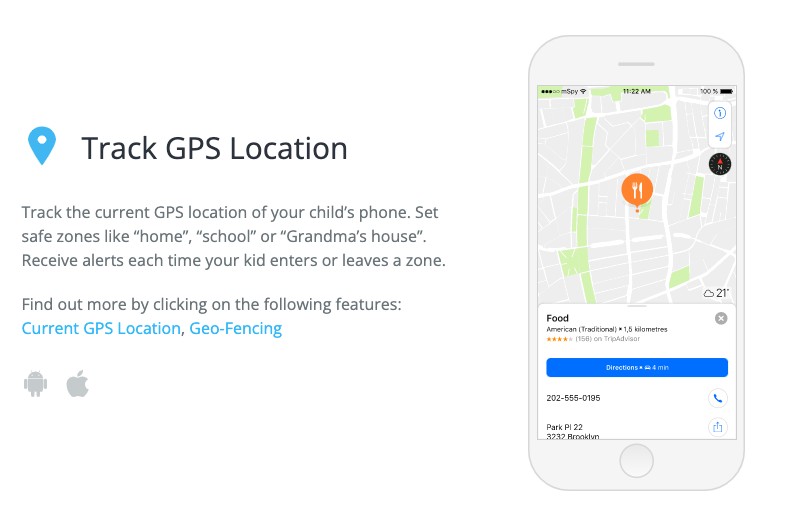 mSpy works differently than other similar apps. Those other apps can't work in stealth mode. Stealth mode works by erasing the icon from the phone's home screen. So, neither the thief nor you would ever notice that the phone is being monitored in rea-time. All of the tracked data is updated every five minutes, which gives you the peace of mind that everything you see is current.
The tracking feature of mSpy allows you to find your phone via their web interface within 20 meters of its actual location when connected to a cellular network. Additionally, if it is connected to a Wi-Fi network, it will give you the exact address of that Wi-Fi network. Considering the advantages of knowing what the thief is doing, mSpy is a powerful option for people with multiple devices or families that need to track their kids' phones.
❗ TIP: Parental monitoring apps are powerful, effective, and valuable tools when you have kids or take care of a parent. They aren't solely useful as lost phone tracking features.
📱 Using Tracking Apps to Secure and Find a Lost Device
If you haven't lost your phone or tablet but are looking for and researching different tracking apps to supplement your existing Apple or Google services, you may be wondering what options are on the market. Tracking apps are a cheaper option than parental control apps with significantly more monitoring services that aren't necessarily required for just tracking purposes. If you want to protect your devices in the future, these tracking apps can help you stay safe and informed.
🔵 Cerberus (free with in-app purchases)
Cerberus is a highly rated Android-based phone tracking app. If you are looking for something more than the standard Android and Samsung location services offer but don't want the complete packages associated with parental control apps, then a beefed-up tracking app like Cerberus may be your prime option.


Cerberus has three main features that give it an edge on the standard options and its competitors. First, Cerberus comes with the necessary phone location tracking features. There are standard and advanced features depending on your needs.


Second, you can engage the personal safety feature called Persona. Cerberus allows you, through Persona, to get help when you feel you are in danger, alert family members of your location, communicate notifications via email, SMS, Twitter, and Facebook, and it even allows for notifications via your Android Wear devices.
Third, Cerberus has a child safety feature called Kids. With the feature Kids, you can track your target phone's app usage statistics, check its location, and create boundaries that send out notifications upon exit.
The core tracking application has important advanced features not found with the pre-installed Google location services. Here is a breakdown of the features that Cerberus supports for phone tracking.
Map locations of all devices
Activate noise or device alarm
Lock the device and erase the device's data
Take a picture of the user with the phone's camera
Backup the data on the phone regularly
Supports actions and notifications via Android Wear
If you are interested in Cerberus, you won't find it in the Google Store due to how its system downloads specific applications. Regardless, you should be able to choose between a standard version or a disguised version of the app. The disguised version does not show the Cerberus icon on the target phone. Instead, the phone displays a "System Framework" icon.
❗ TIP: Cerberus is a cheap and effective tool for advanced phone tracking with few parental controls.
🔵 Lost Android (free with in-app purchases)
Lost Android was developed by an engineer rather than a team of app designers. The lack of design skill shows in the app design, but the engineering quality supports it as one of the top tracking apps in the Google Play Store. Like all the prior selections, Lost Android is an app that supplies more controls over the standard Google and Samsung location services but significantly less than any parental control monitoring app.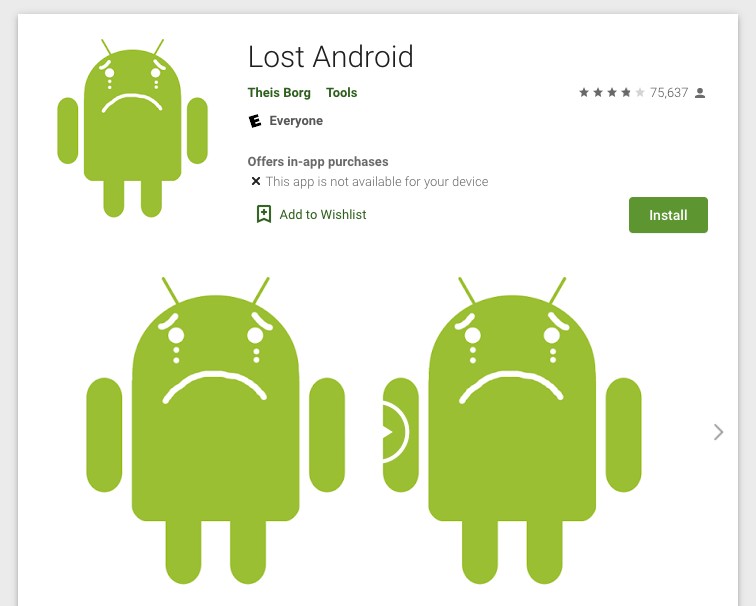 Lost Android is a barebones phone location tracking and safety app that allows users an online interface for remote monitoring and control of their connected devices. All you need to do is download the software and install it on the target phone. When you are ready to monitor its activity, use your Google account to log in to the Lost Android website. Here are some of the prime features associated with Lost Android's service.
Read the phone's SMS
Remotely turn the alarm on
Send SMS messages from your computer
Lock the phone remotely
Wipe the data from your phone
Forward calls to your SIM number
Deliver pop-up messages to your stolen phone
Use the camera on your lost phone
Make your phone talk with text to speech


So, Lost Android may appear basic, but it is a highly effective and cost-efficient alternative to the larger scale monitoring and security tracking apps.
❗ TIP: Use Lost Android if you care more about functionality and less about the user interface.
🔵 Prey Anti-Theft
Prey is an advanced security suite for your phones, tablets, and laptops. If you are looking for a multi-device proactive security suite, Prey Anti-theft is a tool that surpasses the rest. Let's dive right into why Prey is different from the others mentioned in this article.


Prey is available for all OS systems and devices, including Windows, Mac OS, iOS, Ubuntu, and Android. This means that you can protect all your devices, including laptops, even if they are different manufacturers and operating systems. Paid plans don't differentiate on the types of services but rather just on the number of connected devices. You can either get a 3 or 10 device plan.
With the free plan, you can still track up to 3 devices, but your security options are limited, and you aren't afforded data protection or reactive security. So, if you only need a simple and powerful tool that is highly trusted and proven, the Prey app on the Google Play Store is a great option.


The Prey app has all of the essential tracking services and features. It puts itself above the other apps by including important device security, data security, and evidence collection. When your device is stolen, you can activate all protection and security features standards on the other apps. Plus, Prey includes a feature that allows you to collect and report on who stole your phone.
❗ TIP: If you have multiple devices that need protection or a small business with devices often growing legs, Prey is an excellent option to keep your devices where they should be.
🚨 What if I can't find my lost or stolen phone?
🔵 Lost iPhone Notification
The worst feeling in the world is to misplace or lose an iPhone. Phones and tablets are such integral parts of our lives that the thought of someone else rummaging through our devices is creepy. Apple has provided seven steps for a lost iPhone or iPad to ensure that your device is either found or fully protected from thieves and other nefarious characters. Apple uses its tracking feature called Find My to locate and protect your device.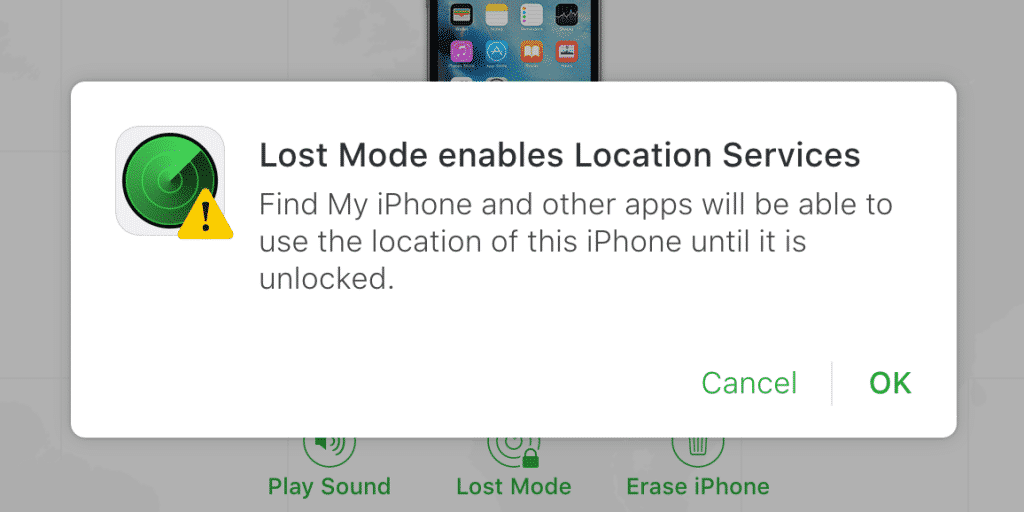 First, try to use Find My to locate your device on iCloud.com/find.
Second, mark your device as lost, allowing it to display a message if found.
Third, using the serial number to your device, report it missing to the local law enforcement.
Fourth, if you had Apple Care+, you can file a claim directly with Apple.
Fifth, if you believe you won't get your device back, you can wipe the data.
Sixth, if your device had a cellular chip, you should take the phone off the cellular plan.
Seventh, remove the missing device from your account as a trusted device.
C-Net describes how you should look after your iPhone while traveling. They say, "The best way to keep your phone secure, especially when you're traveling or in unfamiliar areas, is to keep a close eye on it and never relax. Be cautious. Overly cautious, even." This advice makes sense. You can't plan for everything, but you never want to allow anyone to make a bad life choice. For international travel, buying a second phone for photos in public and crowded areas may even be a better choice for personal data safety.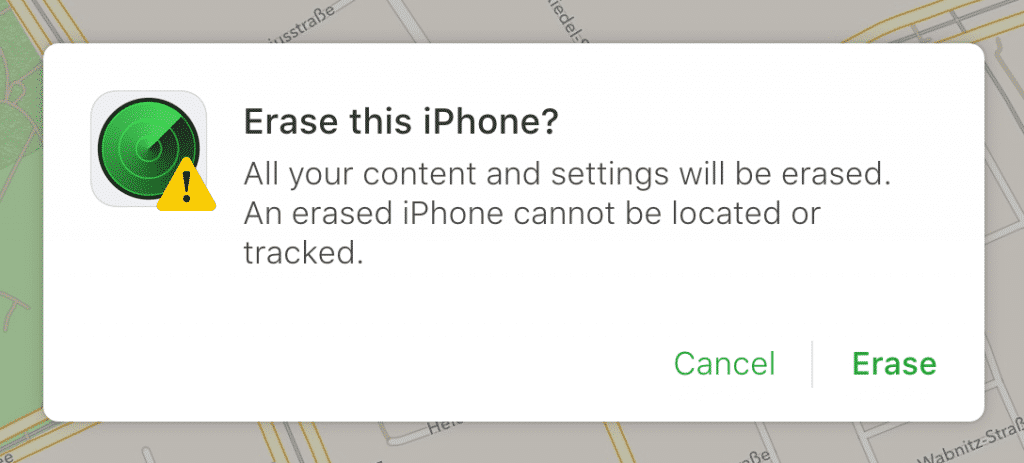 🔵 Lost Android Lock and Secure
So, you've decided to give up looking for your phone or tablet. You didn't misplace your device. Instead, you lost your device. Don't worry. There are two main possibilities. First, it could be at the bottom of the ocean. If it's underwater or shattered, then you have nothing to worry about. Just move on with your life.
However, if it could fall into the hands of a few shady characters, you are better off locking and potentially wiping your phone remotely. With an Android phone or tablet, this protection method is easy and quick. Hopefully, your phone is still logged into your Google Account, is powered on, and is connected to a cellular or Wi-Fi network with internet access.
You will need to use another computer or mobile device to access the Google Find My Device app, not a web browser. This is because the web browser version of this feature doesn't have any protection aspects and can only be used to find a device, not secure it.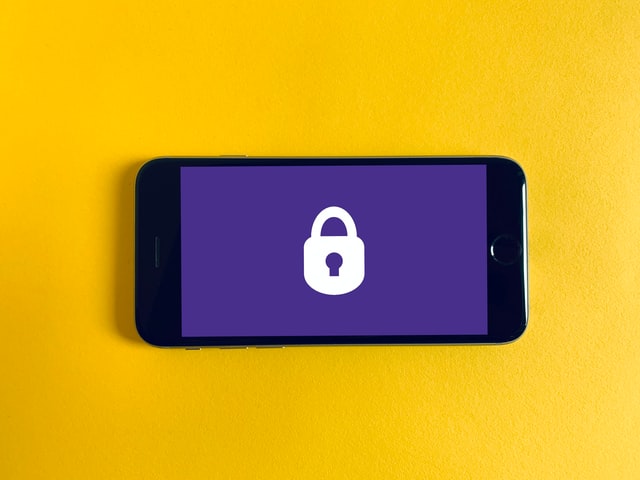 Once logged into the Find My Device app with your Google account, you can select which protective action you would like to take. For example, you could simply lock the phone by displaying a message for the individual to call a number to return the device. However, if you are confident that you aren't getting the phone back, then you should wipe the phone clean. The app also will allow you to erase all of the data on the phone remotely permanently.
⚠️ Things you should always do with a new phone or tablet
🔵 Always Active Your Find My Device and Location History
The best way to find your lost or stolen phone or tablet is to protect them before they are lost.
💬 "Create Good Habits"
Always be aware of what is going on around you. If you are on vacation, then you need to be more diligent. If you are in your house, you may not need to focus on where your devices are constantly. However, the key is to stay consistent and appropriate with your situational awareness.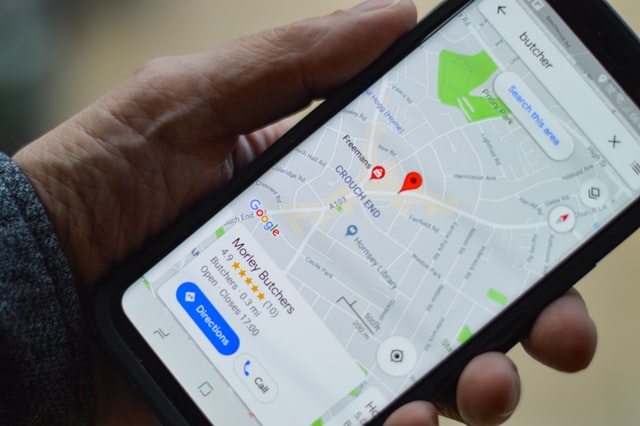 After situational awareness, you should always turn your location services on your devices. You don't need to add location services for non-tracking apps. Instead, focus on locations services associated with built-in tracking features or branded apps that provide more substantial tracking services.
🔵 Always Set a Unique Pattern or Password on the Lock Screen
Think about the following scenario. You lose your phone or tablet and never installed a password lock or screen lock that is either digits or a pattern. Now, whoever picks up your phone can open it and use it to their benefit. For example, they could easily log out of your Google account and into theirs. Now they have a free phone that is on your phone plan.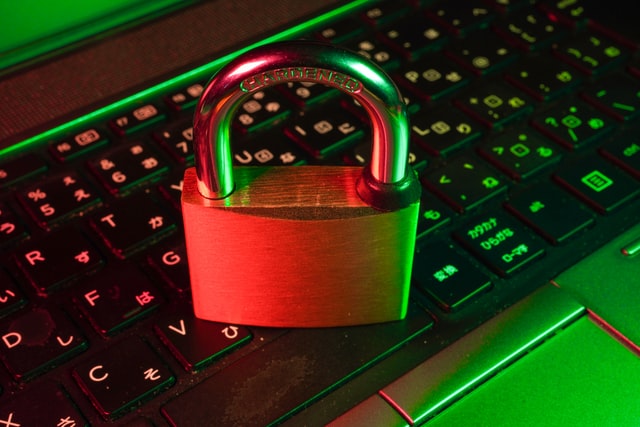 The point is, if you have an expensive device that you don't want to lose, then you need to protect it with the minimum level of security. The most basic level of protection is placing a screen lock on your phone. Unfortunately, bad actors exist that can bypass standard screen locks. However, the vast majority of simple thieves or opportunists won't be able to access your phone or your personal information.
❓ FAQ
Can you find your phone or tablet if it is turned off?
If your phone is turned off, using a phone tracking service or feature won't be able to find its current location if it has been moved. However, these features can still be used to track its location up to the point it was turned off. This is still highly useful and effective if your phone is lost or stolen.
Can you find your phone if a new SIM card was put in?
If your phone was stolen and a new SIM card was installed, you will still be able to track its location. If the bad actor hasn't logged out of Google or Apple, you will still be logged into the device system with your credentials which means the tracking location services will still be active under your account. So you will still be able to find and track your phone even if it has a new SIM card.
Should you change your Google password if your phone is lost?
Whatever is lost or breached should be protected, which means changing your Google account password. This is a suggested action and common when you lose your Android phone. Luckily, when you change your Google password, it doesn't auto log you out from your Android devices. So, you will be able to track your devices after changing your password.
What happens if someone factory reset my phone?
Just like the action implies, if someone factory resets your phone or tablet, your phone will be fresh off the factory floor. A factory reset phone won't be logged in under your account. This means that you can't track its location.
Can I find my phone if it is in airplane mode?
If your phone is in airplane mode, there is no internet connection to provide location services to your tracking app. However, you can track your phone up to the point that it was placed into airplane mode.