Before buying a new device, it can be difficult to decide which is better: a laptop or an iPad. Now these two types of devices are almost interchangeable. Both a laptop and an iPad perform the same functions, although they have some differences. So what to choose?
I compared a laptop vs iPad for pros and cons to find the answer. In fact, both these devices are good, but for different situations. So you have to consider your preferences.
Laptop vs iPad: pros and cons comparison table
For your convenience, I have combined the main pros and cons of laptops and iPads into this table. You can easily compare the advantages and disadvantages of each type of device to make your choice.
Laptop pros
iPad pros
+ Performance and more storage. Most laptops have a more powerful processor and graphics card, which affects performance. This laptop pros allows you to use different demanding software.+ The ability to upgrade your device. You can change, for example, a graphics card, processor, or hard drive. Accordingly, there is no need to buy a new device to get something more powerful and advanced.

+ Larger screen. You can find a laptop computer with a screen diagonal of 17 inches, while an iPad can offer a maximum of 12.9 inches.

+ Support for more software (mainly for professional use, such as Autocad, Final Cut Pro, and Photoshop). Even their working environment is different, as these devices have completely different operating systems.

+ Ability to play the latest games. Some games are only available for PC. In addition, games for tablets do not have the same convenient gameplay.

+ Longer life. Your laptop will last more than 5 years, but you can extend its life even further if you replace broken parts.

+ Comfortable keyboard. Typing on a tiny keyboard is still not as comfortable.





+ Portability. iPads are several times lighter and thinner, making them easy to carry and use anywhere.

+ Light weight. For comparison, the iPad weighs about 500 g, and the lightest laptop weighs 1.1 kg.

+ Better battery life. The iPad can last up to 10 hours on a single charge when you're active. And if you use it intermittently, it lasts for days. It's better than any laptop computer.

+ Touch screen. The touch screen makes it easy to use.

+ Apple Pencil support opens up more possibilities. It lets you take notes, draw, create graphics, and navigation is more fluid without using your finger.

+ iPad can be turned into a laptop by connecting an external keyboard and mouse (although they won't be as handy as a full-fledged headset).

+ It's easier to use. Tablets are very similar to the smartphones we're all used to using: same menus, same apps, and same features. But using a laptop can be a challenge for some people.

+ SIM card support. It allows you to turn your tablet into a smartphone and use the mobile network if necessary. But you have to pay extra for this feature.

+ Availability of a camera for taking photos and videos.
Laptop cons
iPad cons
– Any laptop is heavier and bulkier than an iPad. Plus, you have to carry a battery with it. So you won't be able to take it everywhere and use it as easily as a tablet.

– Small battery life. Most laptops offer only 4-6 hours of battery life. It's half as much compared to the iPad.

– Touchscreen laptops don't have as responsive touch screens as the iPad.

– Doesn't support a stylus. It is a relative disadvantage, as a stylus is not necessary for any task other than drawing.

– Can only connect to WiFi. Since Wifi is not always available, it would be convenient to be able to connect to a mobile network.





– Smaller screen compared to a laptop. The largest iPad has a 12.9 inch display. Although on the other hand, for someone a small display can be an advantage. I know that there are fans of the iPad mini.

– There is no way to make an upgrade. You can't upgrade your iPad if you want to improve the computing power or increase the storage capability.

– Shorter life span. Apple releases new iPhones and iPads very often, and not without purpose. Tablets must be replaced about every 3-4 years because they become outdated, the device begins to lag, and the battery starts to run down very quickly.

– Some programs and games are not designed for iPad use because they require more performance. Even the powerful iPad Pro Max can not cope with all the tasks.

– Overpriced. The iPad is expensive, and you also need an additional headset.
As you can see, both iPads and laptops have their pros and cons. You can't say that one device is better than the other. It would be best to determine what you need from your device and what you want to buy it for.
What are iPads really good for
From taking notes and reading books to video editing, today's iPads are powerful enough to do just about anything. In addition, you can turn your iPad into a laptop computer by plugging in a headset, or turn it into an external monitor of your PC. So you can use your tablet for writing or other purposes requiring a bluetooth keyboard and mouse.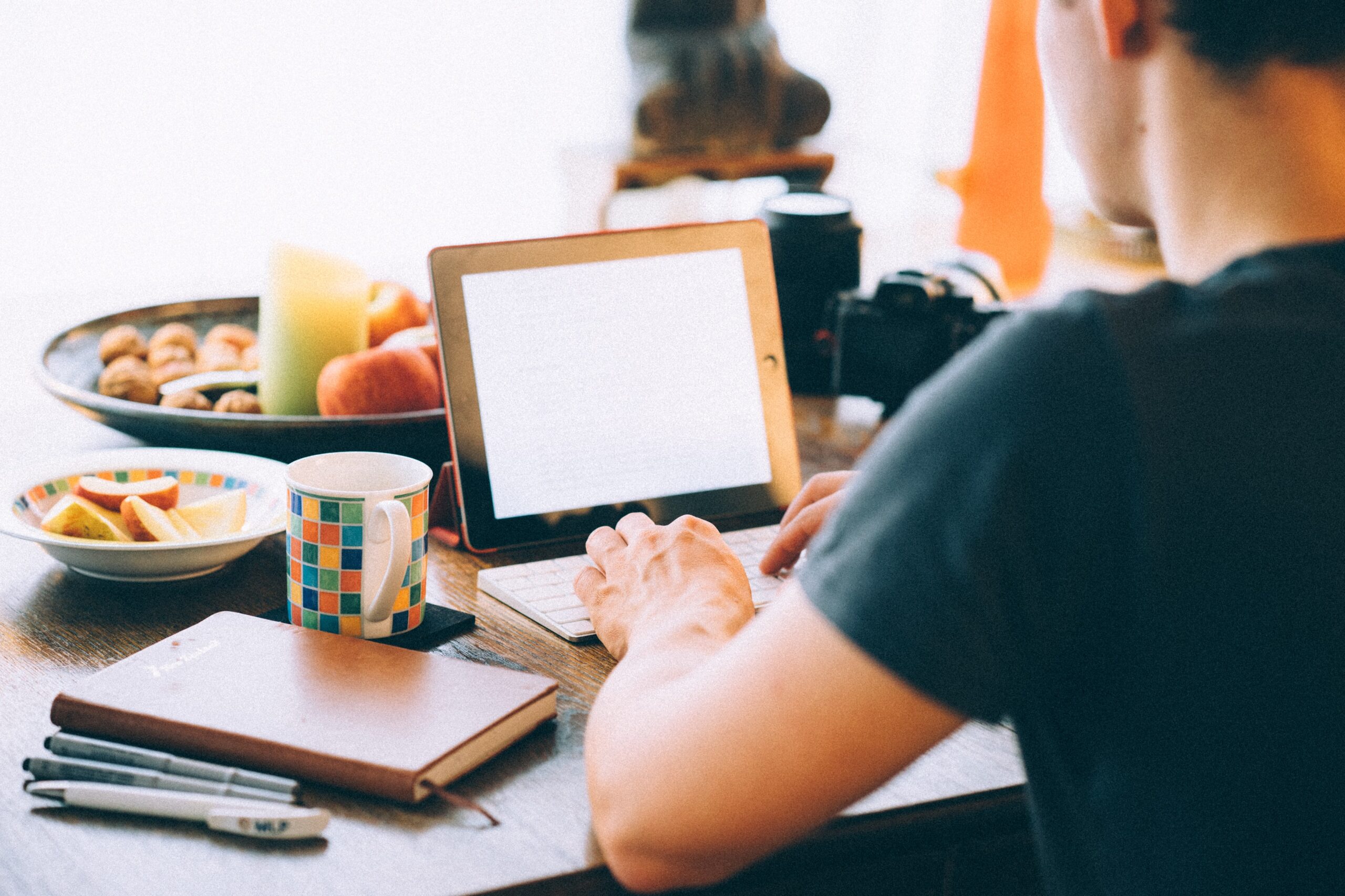 But in my opinion, the iPad is best suited for those situations:
When you need portability. If you plan to use your device frequently outside the home, it's best to choose an iPad. It takes up little space, is easy to carry around, and lasts longer without recharging. Use it everywhere – in a cafe, in transportation, on the beach, or the couch at home. It can even be used on the go, for example, when shopping. 
To draw and create graphic content. Since the iPad has a stylus-enabled touch screen, it would be a good choice for those who like to draw on a tablet. Read also about other best drawing tablets.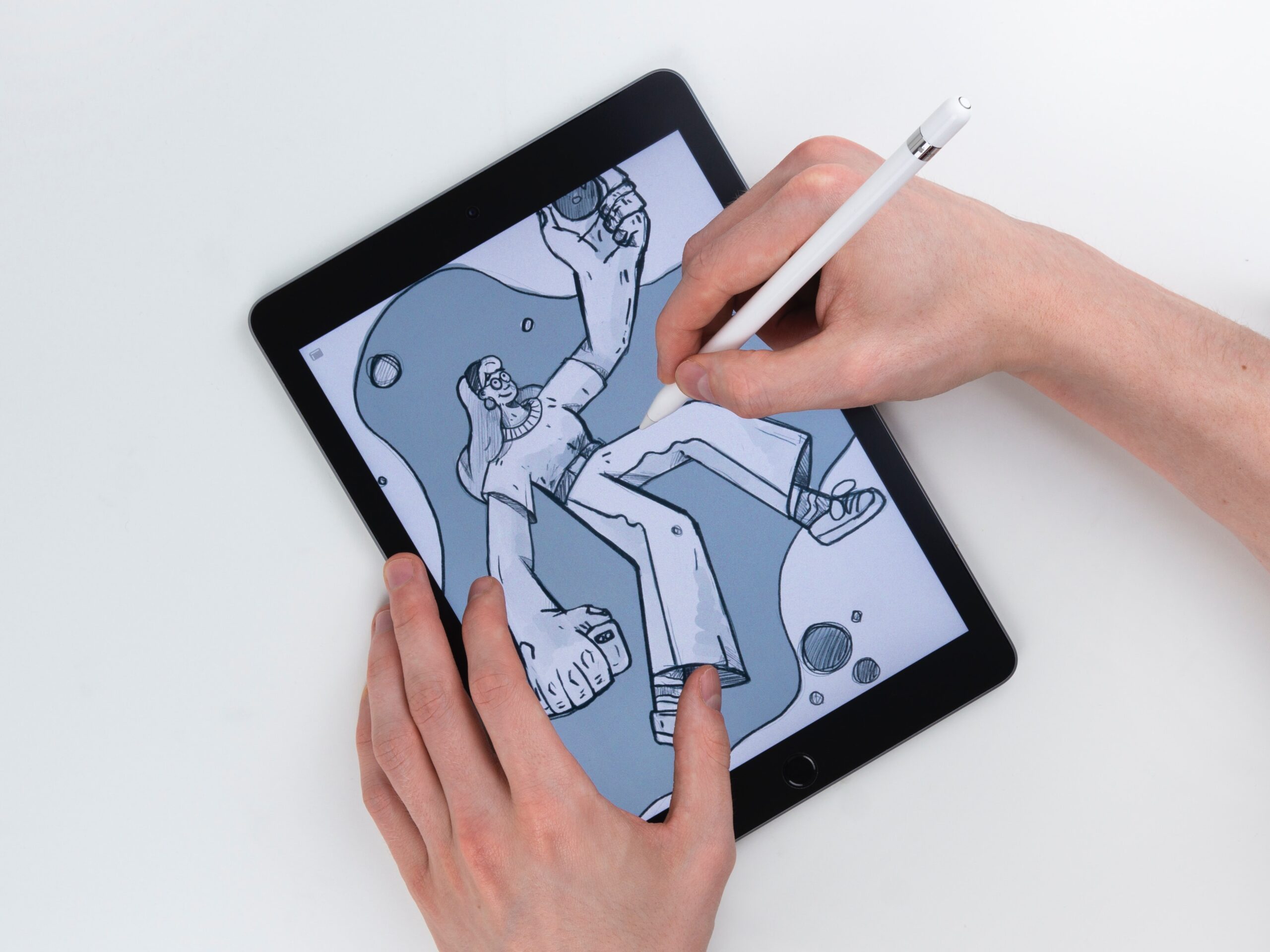 For school and college use. Students are better off with an iPad. It is convenient for reading, taking notes, and writing. The Apple Pencil helps with that. If you are looking for a college tablet, you can find more options in my review.
For reading e-books. There is nothing to explain. It is more convenient to read e-books on a tablet. By the way, the iPad liquid retina display is the best for reading because it does not tire the eyes. So it can work like a Kindle Paperwhite.
For a child or teenager. I would also say that the iPad is the best choice for children because the touch screen interface is simpler and more comfortable. It's great for surfing the internet and social media, watching videos, and playing games, and you can do more advanced tasks on the iPad if you need to.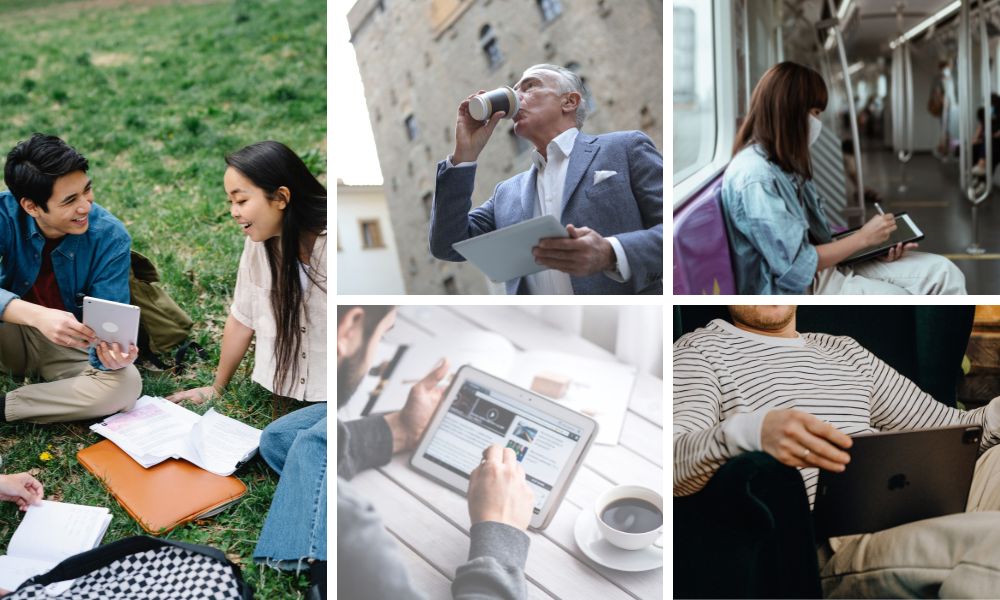 It makes no sense to buy a laptop for simple tasks such as web browsing, music or video streaming, using social networks or reading books. The iPad handles all of these tasks with ease.
Idea: The iPad can be used instead of a multimedia device in the car. It has all the necessary features, such as GPS navigation and a media player. So if you want to use your device in the vehicle, then choose the iPad.
What are laptop really good for
An iPad can replace a laptop computer in almost everything. But some tasks are better performed with a computer. So what is a laptop suitable for?
For professional illustrators and photo processing. Unfortunately, the iPad's illustration and photo editing apps lack several features. Therefore, professionals should use a combination of a laptop + special drawing tablet. Such tablets are specially sharpened to work with the digital pencil so work with them is more comfortable and productive.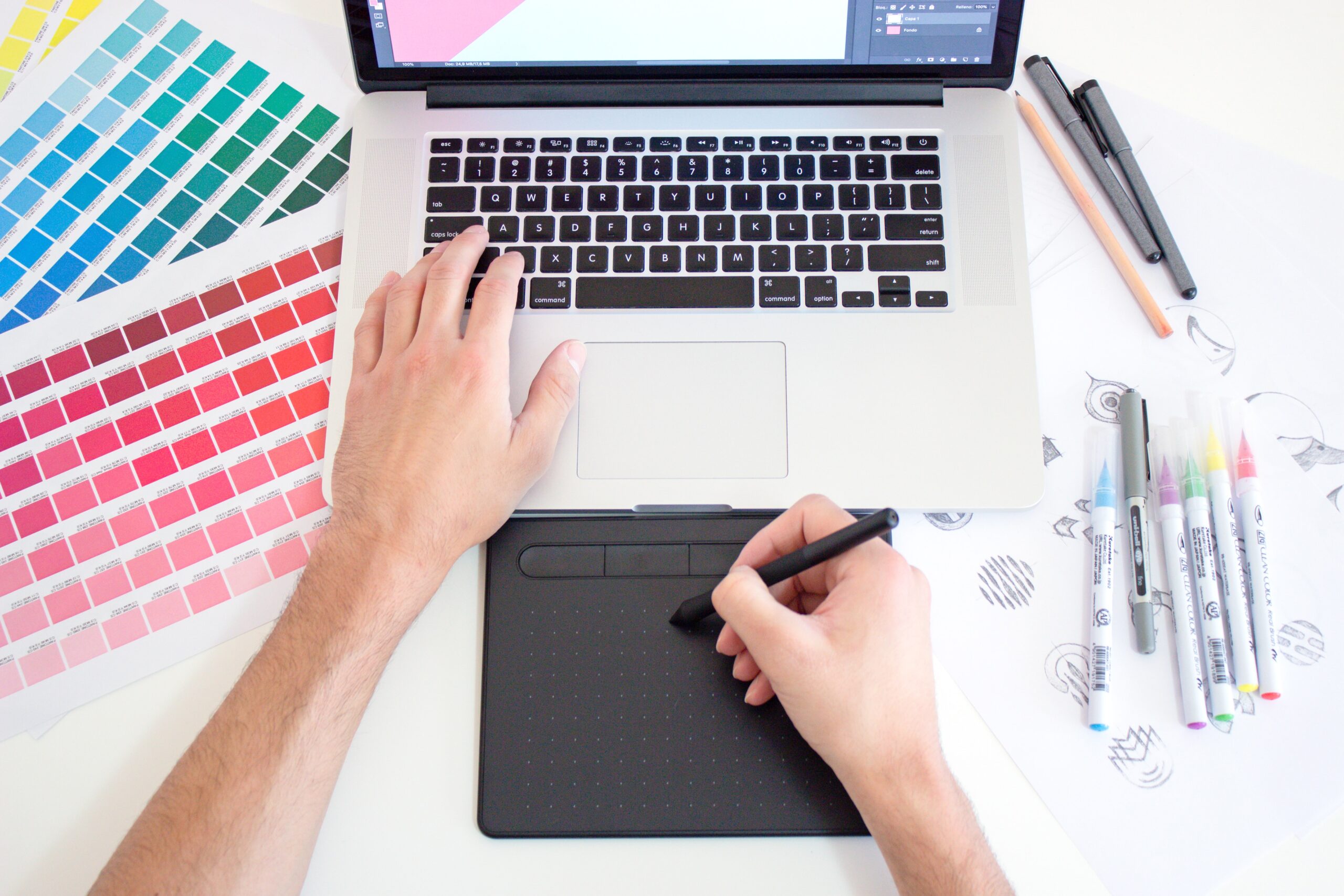 For gamers and streamers. There are fans of games on tablets, but most still prefer to play games on computers because of the more convenient gameplay. In addition, modern games have very high system requirements and take up a lot of space on your hard drive.
For video editing or creating music. You can perform these tasks on the iPad, but it will not be as convenient because of the small screen.
For writing. If your work involves writing a lot of text, it is better to prefer a laptop computer. After all, it is better to type on a regular keyboard, than on a screen keyboard. Also, programs for editing text and tables are more convenient to manage with a computer with a larger screen.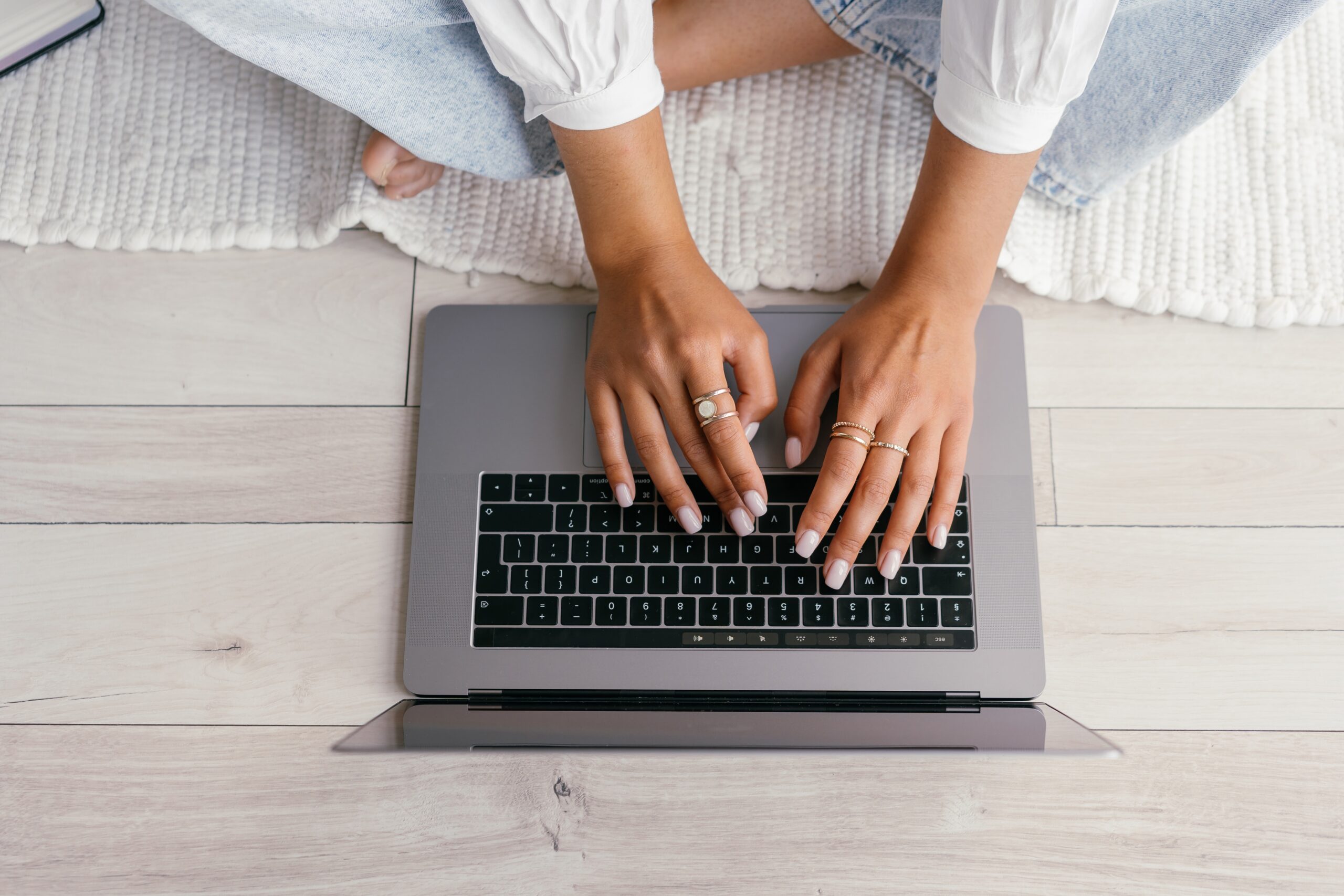 For trading. Unfortunately, many support programs for traders are unavailable on the iPad. However, you can trade on a suitable tablet when you are, for example, on vacation and don't want to take your laptop with you.
In general, for any demanding tasks a laptop is preferable to an iPad. It has better computing power and larger screen, so it's more convenient to perform several tasks simultaneously, for example, switching from a browser to some program and back. In addition, a laptop has multi port hubs for the connection with external devices. I think it is a great choice for home use.
You can also look at laptops 2 in 1, such as HP ENVY x360. This laptop can be folded like a tablet, although it still won't be as compact.
Which one is cheaper?
You can't say that a laptop computer will be more expensive than an iPad because their price varies a lot. There is a huge selection of models with different characteristics. Of course, the iPad will be cheaper if you take the MacBook for comparison. But this is only at first glance.
For example, let's take the iPad Pro 2021 – the powerful iPad which more or less reaches the level of the MacBook Pro. So, an iPad Pro with 1TB of memory, an 11 Inches display, with WiFi only would cost about $1,500. A 2022 MacBook Pro with 1TB of memory and 16GB RAM costs $1,900.
For $1,100, you can get a MacBook Air with 256GB storage capacity and 8GB RAM, which is also very good. You can find iPads with typical parameters for $850. But don't forget that you'll still need to buy an additional headset for the iPad. Apple's Magic keyboard costs $300! Besides, the MacBook will still be more powerful.
If you're not looking at Apple, you can buy a fairly powerful cheap laptop for half the price of an iPad tablet. For example, an Acer Aspire 5 laptop with great features for $400+. So in the battle of iPad vs laptop prices all the same wins the laptop.
FAQ
What can an iPad do that a laptop Cannot?
If you compare the iPad vs laptop, you can find only a few special features:
– to take photos and videos with a camera;
– to install a SIM card and use a mobile network;
– fingerprint scanner;
– to draw with a pen.
In addition, you can't use the laptop in transport or on the go.
Can an iPad do the same things as a laptop?
The iPad can do almost everything, but it does not support some demanding software and games. Also, some iPad apps come with limited features. An example is Photoshop and AutoCad.
Conclusions: which is better, laptop or iPad?
After comparing iPad vs laptop for pros and cons, I concluded that the iPad is the best choice for most everyday tasks. It has more pros than cons. An iPad versus a laptop is more lightweight, portable, easy to use, and still has enough power and battery life.
However, it is better to buy a laptop for demanding work that requires multitasking because a laptop offers more processing power. Perhaps in the future the iPad's capabilities will be greater, but right now they are not comparable to the computer.
If you want an iPad that can compete with a computer, choose the iPad Pro with a 12.9-inch screen and 1TB of storage. But it would be ideal to have both devices. They won't be superfluous. The laptop can be used at home, and the iPad will help you when you're away.
So, what will you choose?