Imagine you are opening a web page that has something important, and suddenly you are redirected to some other page. How will you feel? You will feel annoyed and frustrated. I'm sure all of you must have gone through that feeling once in a lifetime. But have you ever thought about how to stop websites from redirecting on android?
Various ways can block the redirects and pop-ups on chrome. The easiest way that you can go is to the "Block site" extension. Downloading this extension and using it will not redirect you to another site on Chrome or Firefox. This extension is capable of blocking specific websites that are often redirected.
We will further elaborate on the ways by which you can stop websites from redirecting. By following them you can always avoid pop-ups and websites from redirecting.
Why does a website keep getting redirected?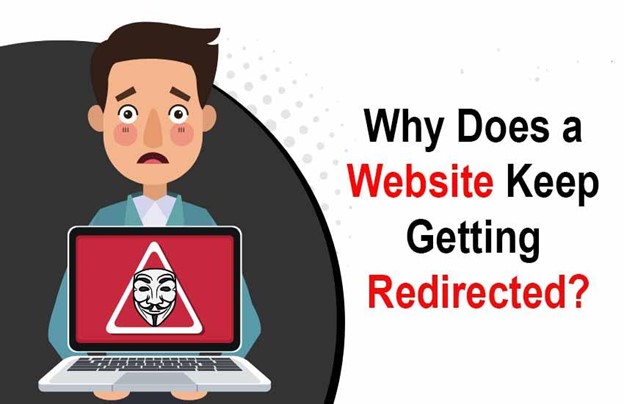 A website usually directs when it is not the original one. This also happens when you download games and some other applications from other sources.
Methods to Stop Websites from Redirecting on Chrome Bowser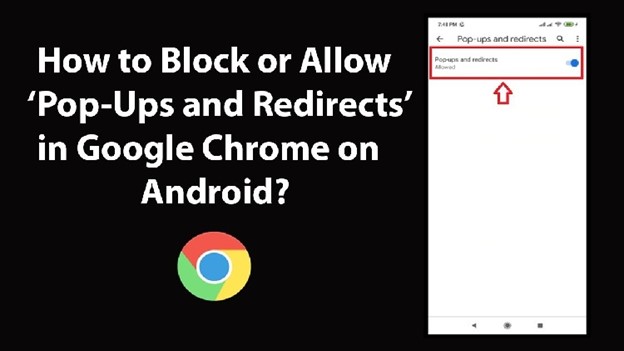 Chrome is the default browser on most android phones, while some people may use other browsers too. While using Chrome, if you are redirected to some other websites, then follow these steps to stop it:
Method 1: Switch off all the pop-ups on Chrome
First of all, open the chrome browser on your phone.
Now click the three dots present on the top right corner of the browser.
Click the settings option and visit the site settings, and select the pop-ups and redirects option in the site settings option.
From these settings, disable or block the pop-ups and redirects of the browser.
Once you disable the settings, there will be no more pop-ups and redirecting of websites.
Method 2: Switch off all the pop-ups on the device
It is a simple method that you can always go for. For this, you need to follow these steps.
Go to the settings of your phone.
Now go to the settings of your device.
Now search for the settings of the browser that you use on your phone.
The setting of pop-ups and redirects will be on the allowed option of your device; turn this option to not allowed or off.
Method 3: Switch to the Data Saver Mode on your Phone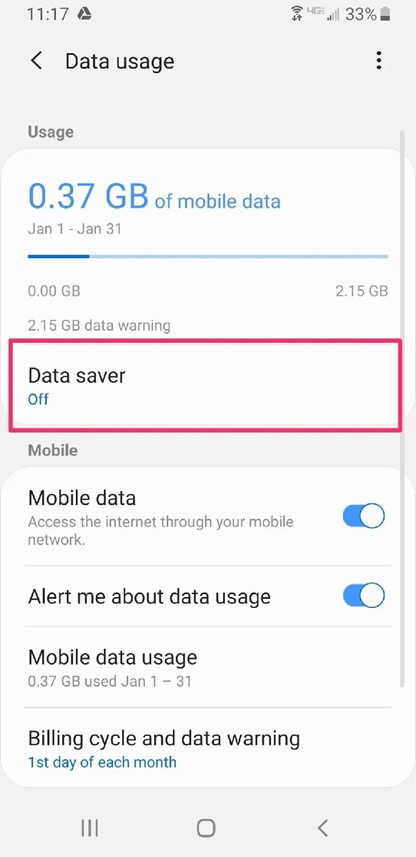 Switching to the data-saving mode is a savior. The data saving mode keeps all the viruses and other things always. Therefore, it is the safest option to go for. Additionally, it protects your phone from being redirected to other websites.
Going for this option is one of the most secure options while using android or chrome. To do this, go to "Mobile network" and then to "Data usage" and "Data saving". Turn this parameter on.
Method 4: Download Antivirus Software
Antivirus software is made specially to keep your device safe and secure. As antivirus software blocks redirecting websites and software, downloading it is very beneficial. You can download antivirus software like Redirect Blocker, Ad Guard, AdBlock Plus, and many other software.
Method 5: The Incognito Mode
Incognito mode is an option that saves you from all types of cache files, history safe, and many other things. Your browsing history does not get saved in incognito mode. Additionally, browsing in the incognito mode of a browser is easier than in the normal mode.
Thus, the incognito mode does have redirecting websites. Also, all the answers have their incognito mode so you can use them in any browser.
How to get rid of redirect virus on android?
Redirecting to different websites can always have a redirect virus on android and can be destructive for your phone. But there are a few ways by which you can get rid of the redirect virus on android. You can go for the following options to get rid of the redirect virus on android.
Clear cache data
Remove third-party advertisements
Factory reset the android device
Frequently Asked Questions
Why is my website redirecting to another website?
A website redirects to another website when it is affected by malware. This happens when someone plugs into your website through a theme or plugin.
How do I stop a redirect loop?
To stop a redirect loop, the first thing that you need to do is clear the cache. If this does not work, then set up the redirects correctly.
Why is google redirecting my searches?
Google redirects searches when the URL of a website is changed. It redirects the user to the original website that is functional.
Conclusion
I hope after reading this article, you know the inside-out about how to stop websites from redirecting on android.So, the methods mentioned in this article will always save you from redirecting to different websites and will keep your android safe. Happy Reading!