You bought a new tablet and didn't know what to do with the old one? Please don't rush to scrap it. Few people know, but old phones or tablets can be used, and in some cases, in a very unusual and non-standard way. In this article, I will share 15 ideas about what to do with an old tablet.
1. Make a digital photo frame from an old tablet
Come to think of it, someone spends money on a digital photo frame, yet you can do it with an old tablet! You don't even need any third-party apps to run a slideshow on your iPad. This function is standard. Just sort the photos you want to see on the screen into a separate folder or use Google photos, run the slideshow and choose some stand to flaunt your new photo frame.
If your android tablet doesn't have this feature, download a slideshow app from Google Play Store, for example, Slideshow Maker. With such an app, you'll be able to adjust the timing of the photos, the transition effect, and the frame.
But there is a disadvantage to this idea: your tablet needs to be charged often to make your photo frame work. Just don't leave it on charge! The battery won't last long. Either use a smart plug to turn on charging only periodically.
Watch how to make a photo frame from an old tablet:
2. Use your tablet as a modem
This option is suitable for tablets that support cellular. Unfortunately, Wi Fi is not always available; in such cases, we use a smartphone as a dedicated access point for mobile data transfer to work at the computer. But then the primary phone's battery drains very quickly.
To avoid draining your smartphone, you can use your old android tablet as a modem with an access point. But you will need to find a suitable SIM card with a convenient data plan that allows you to pay for the data connection only during use.
3. Turn your tablet into an eBook
Do you like to read? Then maybe it's time to get your device for reading books. You don't need to buy a special eBook. Use your old android tablet or iPad.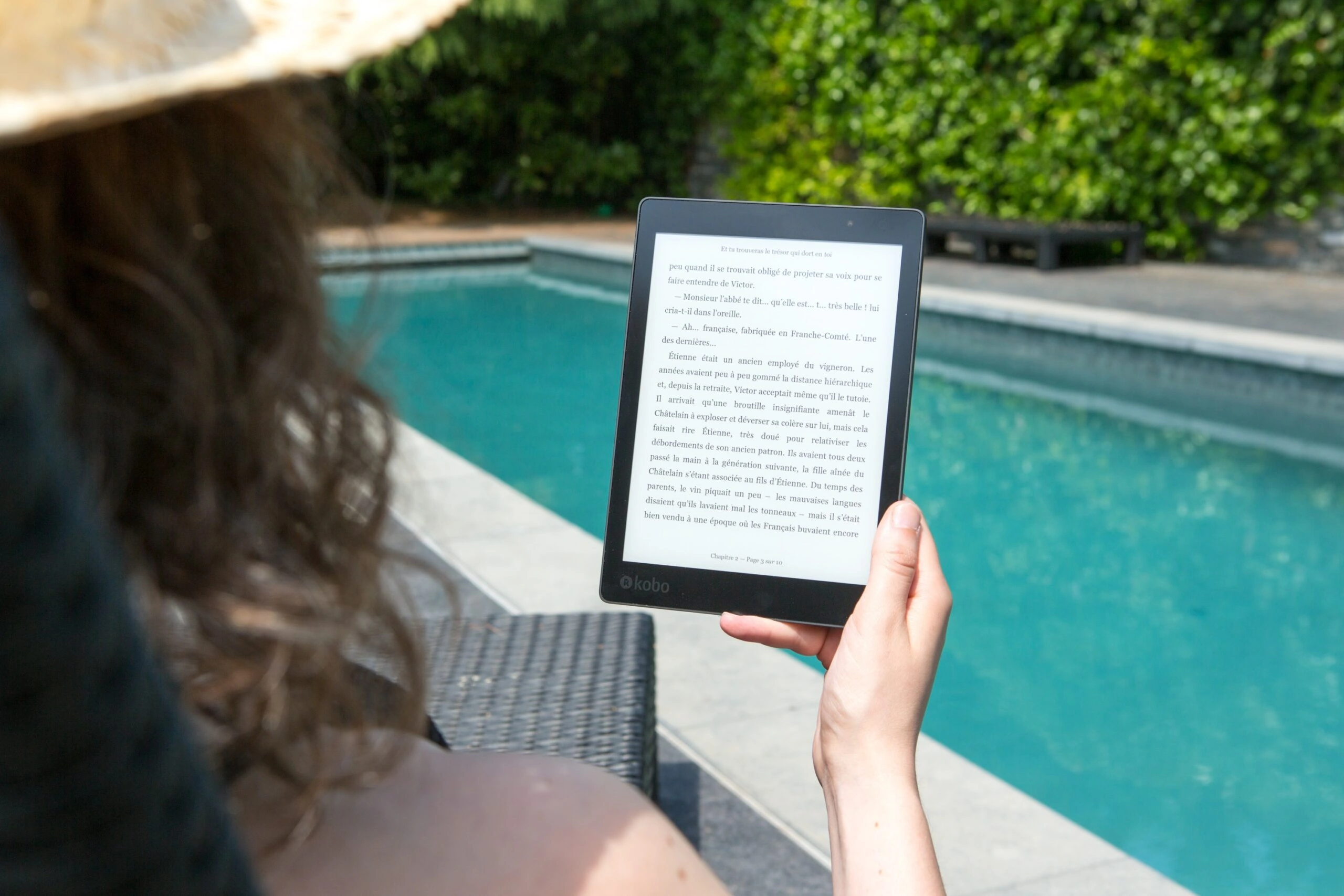 So delete unneeded apps (you can do a factory reset) and install any book reader app from. You don't need a powerful device for these programs, so even older devices will do the job. But, of course, it is better to use a tablet with a screen diagonal of more than 9 inches.
Reading books on a dedicated ebook reader helps you not to be distracted. If your tablet has social media or other apps, that's most likely what you'll choose. You will read more often when there are only books on your gadget.
4. Use your tablet as a Multimedia Receiver in the car
If you don't have a multimedia receiver in your car, an old phone or tablet can replace it. It would work as a navigator and music player, and while waiting in the car, you can watch movies or play games on it.
It is better to use a tablet with a SIM card. Otherwise, download the necessary maps so you can use them offline. You will also need a special car holder for your tablet that attaches to the dashboard.
Here's an example of how you can use a tablet in the car:
5. Install a security camera
If your tablet has a more or less good camera, you can monitor your child or your home (to keep an eye on the babysitter, cleaner, maintenance workers, or other purposes). You'll need any video calling app, such as Google Duo, FaceTime, or Skype to broadcast its camera feed to your current phone.
There are also unique security camera apps for android devices or iPad. They have advanced features such as motion detection with alerts and video recording.
After downloading the app, all you have to do is set your tablet in the proper position. No thanks!
6. Put an unusual electronic clock in the house
It is an obvious method, but not everyone would think of it. Install the clock as a screensaver on the lock screen, and that's it! All that's left is to figure out where to put the new stuff. You can put it near your bed and use it as an alarm clock.
If you are bored with the standard clock, you can always download a third-party application to upgrade it (change the color, design, font, and other details). Along with the clock, you can display the weather forecast on the screen.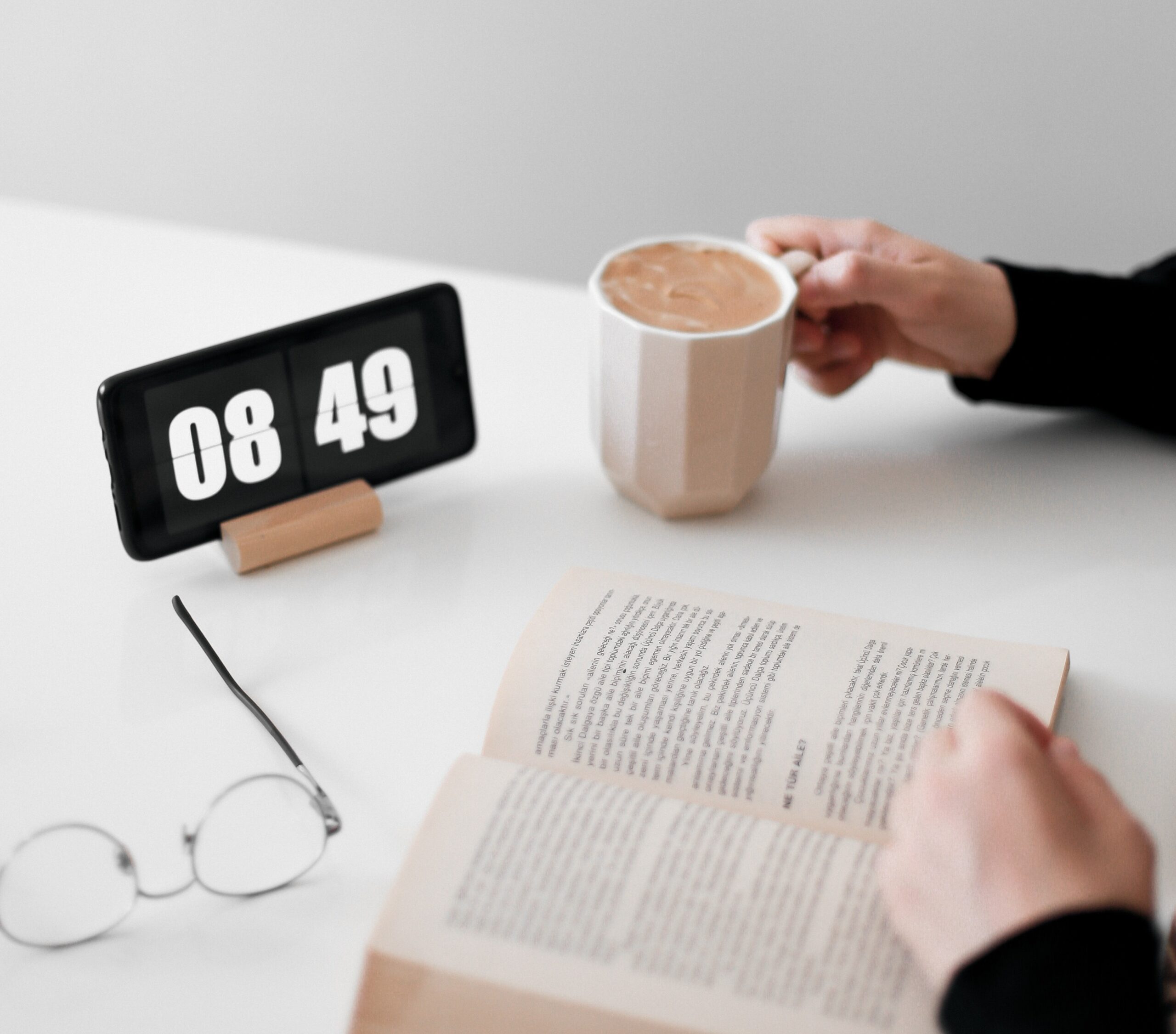 7. Turn your unused tablet into an universal smart remote
You can use your tablet as a unified remote to control any smart devices, such as a TV, vacuum cleaner, or washing machine. The main thing is that the device must have an app to control it via Android or iOS.
Remotes are often awkward and have a limited range and angle. Controlling smart devices from a tablet is much more convenient. Likewise, you can make a multipurpose command center for your smart home system if you have one.
8. Make decor for your home
An old tablet can be turned into a painting that will decorate your home. Lovers of unusual decor will appreciate this idea.
You can put any famous picture or some original 3D picture on the screen saver. How about a neon sign? Just find a suitable picture or live wallpaper. Your guests will love it!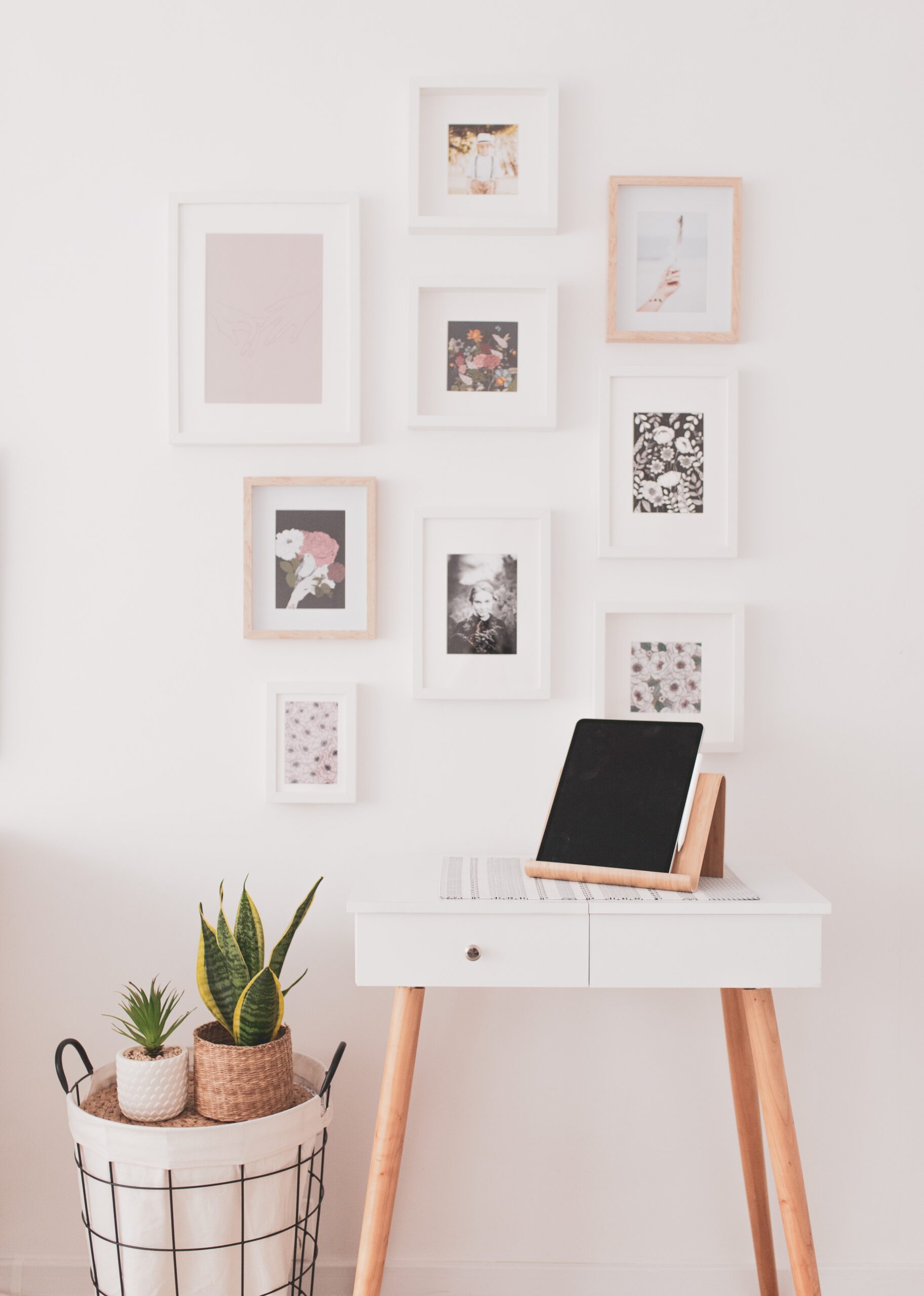 9. Replace your paper planner with a digital one
If you like to plan all your activities in a notebook or with a wall-mounted whiteboard, maybe it's time to replace them with a tablet. You can turn it into a digital planner by installing any planning app.
Planning apps usually have minimal system requirements, so you can use your old device. Let the tablet stand on your desktop, and it's always at your fingertips.
Or maybe it will be a dedicated device for all family members, where each can write down their notes or complete lists. That's an excellent idea!
10. Make a device to remotely access your computer
Your family probably has a lot of trouble using their home computer. Sometimes they can't launch an application, or they need to download and configure something. So they call you to solve the problem. But it's hard to explain over the phone what to do. It's especially common for the elderly.
By having a device with remote access to that computer, you can solve such problems quickly and easily from anywhere, such as your workplace.
To do it, install one of the programs for remote access to your computer, like TeamViewer, and a companion app on the tablet.
Watch a video on "How to set up remote access to a computer from a tablet":
11. Connect a second monitor to your computer
An extra screen can come in handy for a variety of tasks; for example:
video editing;
creating and processing music;
translation from foreign languages;
graphic design;
programming;
working with drawings;
trading.
You don't have to buy a new device for this purpose. If you have an unused old tablet, why not use it for this task?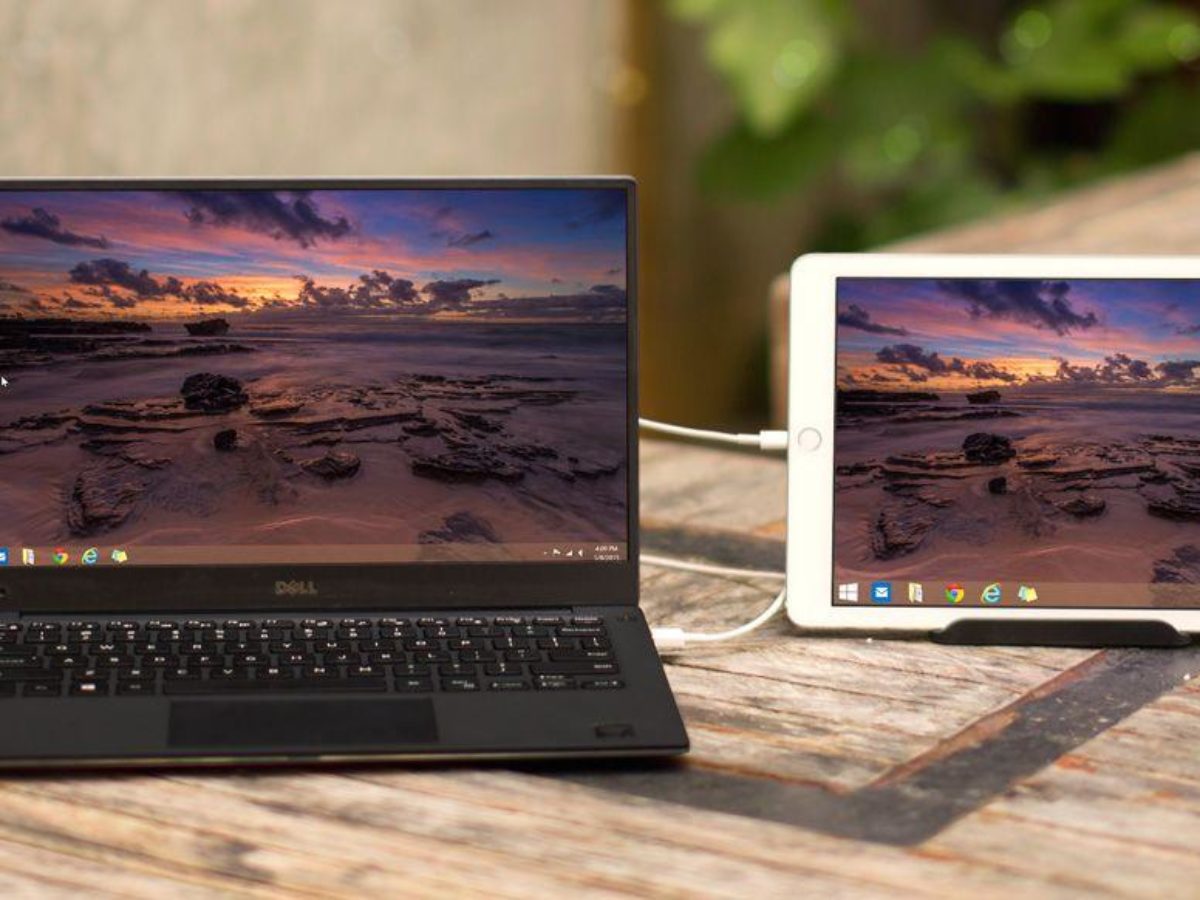 12. Turn your tablet into a kitchen helper
If you like to cook using new recipes from Youtube or Instagram, this option may be relevant to you. Why get your primary phone dirty in the kitchen when your older device can do the job?
Any video streaming service will suffice for you. You could also use a note-taking app to write down recipes. And if your tablet has a voice control feature like Google Assistant, that's great.
With such an assistant, cooking will become more convenient and enjoyable.
13. Let your tablet become a part of scientific research
Your old iPad or android device can help with various research projects, like finding cures for cancer or researching space or climate change. All you have to do is share the processing power of your tablet.
You can do this with a special app. Through it, scientists will be able to use your tablet's processing power for various studies.
worldcommunitygrid.org is an example of such a community. Here everyone can contribute to research related to the humanities.
14. Give your tablet to your child
Parents often give old phone or tablet to their children. However, giving a young child an expensive device is dangerous because s/he can break it. In contrast, the old device is not sorry.
Install some educational games according to your child's age, and remove everything unnecessary. Use the parental control feature to limit your child's access to all the system's features.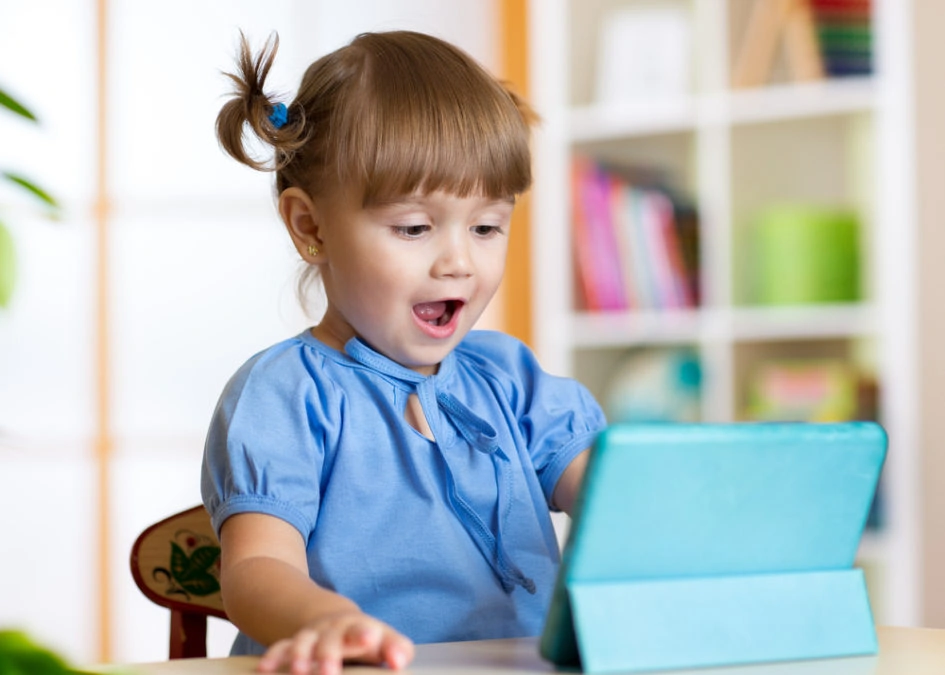 Read also my review of the best drawing tablets for kids, if you are looking for one.
15. Give your old tablet to charity
Finally, if you don't need any of the features listed above, donate your old tablet to one of the charities nearby. Maybe this item will still benefit someone.
Here are some sites where you can find information on electronics recycling:
Bottom line: what to do with an old tablet
So, here are 15 ways to use an old tablet:
make a digital picture frame;
use it in the kitchen to watch recipes;
use it as a modem to transfer mobile data;
dedicate the tablet to reading books (as an eBook);
install a multimedia center with a navigator in your car;
install a security camera;
make a remote control for your TV;
turn it into a device for remote access to your home computer;
turn your tablet into a digital clock;
put or hang it instead of a picture;
connect as a second monitor;
install it in the workplace as a planner/calendar;
donate the tablet's processing power for scientific research;
give to your child;
give to charity or recycle.
We hope you now know what to do with your old tablet! Giving a new life to old devices is much better than throwing them away, don't you agree? Please write your opinion about it in the comments.